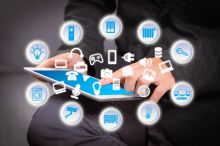 If you are preparing your property for sale, you can improve its value by investing in smart technology. There are many ways of improving the value of a home, including making it more energy-efficient, upgrading the homewares and installing smart technology. Many homeowners hold on to the belief that the value of their homes continues to rise with time. While this may be partially true, a homeowner has to put in some effort to raise home value. It is easy to sell family home, which is in good condition and has up-to-date appliances.

There are many ways of improving the value of a home. Some of the proven ways of increasing the value of your home include:

Boiler Installation
According to research carried out by a leading property expert; installing a new boiler in your home can greatly boost the value of your home. You will incur some cost of investing in a new boiler. However, it is a worthy investment because the increase in your home value will be much higher than the cost of boiler installation. When buying a new home, consumers go for energy-efficient homes. A new boiler is energy efficient and can help a homeowner save money on heating and water bills. New boilers are also compatible with the latest technology, including heating apps and thermostats. It is also a significant selling point in property sale.
For your home improvement needs like boiler installation, it is advisable to ensure that you only work with a gas safe engineer. Appliances that use gas, including boilers, are only safe if installed by a gas safe engineer. If you get an uncertified person to install your boiler, the appliances may turn out to be deadly. Before you get started on a project, it is crucial to look for a Gas Safe logo and check the credentials of an engineer. You should never assume that an engineer is on the Gas Safe register; it is always good to confirm before you go on with any work.
Access Control System Installation
When considering a new home, all buyers consider the security of the home. You can never put a price on the safety and wellbeing of your home and family. Homeowners have to protect their assets, family members, and other valuables. This is where reliable access control security systems come in. Many buyers consider a home security system to be a necessary feature. A security system gives a homeowner peace of mind even if the homeowner is lucky enough not to encounter a home intrusion or other security issue. An access control system installation will not just improve a home value but also make the home sell faster.

CCTV Installation
Security is a major concern for property owners, and this makes CCTV Installation a worth investment. CCTV cameras act as major deterrents to criminal activities. It is common for criminals to stay away from buildings, which have CCTV cameras. Secure homes have a higher value because potential buyers consider the ideal. To boost your home value through CCTV installation, you should have a professional install the cameras. A professional will identify the blind spots around your home and install the cameras to cover the blind spots.
Conclusion
Your home is one of your most valuable and treasured possessions. At some point, you may need to sell your home to move into another neighborhood or to move to a bigger home. Irrespective of the motivation of selling your home, you should ensure that you sell your home at the right price. Give your home the value it deserves. You can make your home fetch a good price by improving its appearance, making it more energy-efficient, and making it functional. Making an improvement in your home guarantees an improvement in the home value.