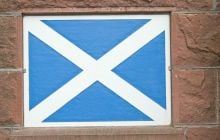 No-one wants to envisage a situation where their lender takes steps to repossess their property. However, sadly, every year an average of over 1,500 Scottish homeowners face this situation.


1. What happens when a lender starts legal action to repossess a home?

A. Pre-action
Before taking legal action, lenders must discharge their legal duty to help the borrower avoid repossession. This is known as "pre-action". It usually takes the form of attempts to engage the borrower on ways to repay the debt and avoid repossession. This might include restructuring the existing payment agreement or the borrower agreeing to sell the property. In particular, the lender must:
-give the defaulting borrower precise information about their arrears
-make reasonable efforts to reach an agreement with the borrower for repayment of the mortgage arrears
-allow the borrower reasonable time to repay the arrears before taking steps to repossess the property
-ensure it provides the borrower with up-to-date and relevant information on where to seek further advice and support.

Note that some of these steps are the same as those required elsewhere in the UK, but others are specific to Scotland. As a result, anyone facing the prospect of repossession proceedings in Scotland must ensure that they take advice that is specific to current Scottish law. Citizens Advice and Shelter Scotland are both good places to start.

If the pre-action steps fail to have the desired effect, perhaps because the borrower refuses to have the necessary conversations or because repayment is not possible, the lender may then begin court action to repossess the property.

B. Procedures to recover the arrears
Lenders have access to a number of mechanisms to recover the outstanding arrears. However, UK law is clear that the only way in which a lender can begin repossession proceedings is via calling up notice, requiring the borrower to pay the whole of the debt within two months of the date of the notice.


2. I can't pay the arrears. Are there any alternatives to repossession?

You could try to reach an agreement with the lender that you will sell the property to repay what you owe. This has the advantage of keeping you in the driving seat - or at least with a hand on the wheel. Although a mortgage lender has a legal duty to sell a repossessed property for as much money as possible, repossessions rarely keep pace with sold property prices for privately-sold homes. This is partly due to the speed with which most lenders prefer to push through a sale and partly due to the methods they employ to do so. It's common for repossessed homes to be sold at auction where properties often fetch less than if they were sold via an estate agent or a law firm acting as an estate agent.


3. What about voluntary repossessions?
There's often little difference between a voluntary repossession and a repossession. So-called voluntary repossessions occur where the borrower hands over the keys to the seller but they may do this before all possible avenues of reaching a repayment agreement have been explored. It's worth remembering that the borrower's responsibility for the mortgage or other loans secured on the property, insurance and maintenance costs continue until the property is sold. In practice, once a home is repossessed, the lender usually assumes responsibility for these costs but it will always seek to recoup them from the sale. As a result, it makes no sense to vacate the property before absolutely necessary. Additionally, an empty property may be more prone to damage and general deterioration and more vulnerable to squatters. Both of these scenarios can make selling it more difficult and are more likely to result in a sale price that is even further out of step with average local sold property prices.


4. Can I get my home back once it has been repossessed?

In theory, yes - if you are able to repay in full:
- The amount that you owe your mortgage lender. This includes all outstanding interest, which will continue to accrue until the date the full balance owed is repaid.
- The fees and legal costs that your lender has incurred during the repossession process.
- Any maintenance and repair costs incurred by your lender once it took possession of the property.
- Any additional borrowing secured on the property.

Alternatively, you could try to buy the property back from the mortgage lender when it goes up for sale.

Needless to say, both of these avenues hinge on you coming into a cash windfall after repossession proceedings have commenced. Anyone with financial resources that are sufficient to avoid losing their home to repossession proceedings in the first place is far better advised to stop the repossession happening at all.

5. How has the Covid-19 pandemic affected repossession proceedings in Scotland?

The Scottish government recognised that the Covid-19 pandemic has the potential to push many people's already precarious financial situations beyond the point of no return. The Coronavirus (Scotland) Bill contains provisions which affect the steps lenders would usually take. For example, a secured lender that obtains a possession order on a property must now issue tenants with a six month notice period before being able to seek an Eviction Order. Moreover, Eviction Orders will no longer be granted automatically, but only at the discretion of the First Tier Tribunal.


6. How can I avoid becoming a repossession statistic?

Despite stricter lending criteria and historically low interest rates, many people still struggle to afford their mortgage costs. Of course, it is not always possible to predict who will fall into difficulties, but it is possible to take sensible precautions. These include:

-not relying solely on a lending institution to assess your repayment ability. Try to be realistic about what you can afford and factor that into your purchase plans

-seeking out the most competitive mortgage rates. There are plenty to choose from, and an independent mortgage adviser is best placed to help you

-thinking carefully about where you choose to buy. You may want to max out your mortgage to live in Morningside, but another area could suit you just as well and give you more financial flexibility.
Nethouseprice newsletter
You can sign up to our newsletter and join Nethouseprice's community of over 190,000 members who get regular property tips, relevant offers and news, click here http://nethouseprices.com/auth/user-register
Source: Nethouseprices.com 30.04.20