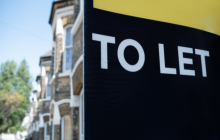 Among the many news stories reported in early June was one of particular interest to landlords and their tenants. Prompted by a rise in job losses, relationship break-ups and, to a lesser extent, employment relocations during lockdown, demand for residential rental properties is rising. The highest estimates put current interest levels at almost 25 per cent higher than for the same period in 2019. This information prompts two key questions:

(1) How will rental demand change over the next few months?

(2) What will be the effects if demand outstrips supply?

Neither of these questions can be looked at in isolation.

It's fair to say that some industry analysts are already issuing cautions. They point out that the current level of interest may be inflated by over two months of pent-up demand during the period when the vast majority of moves were halted due to the prohibition on property viewings and the temporary closure of removal firms. If true, once those people who were prevented from moving have moved, we might expect to see rental demand drop to a level that's more or less equivalent to last year's. However, this expectation does not account for the ongoing economic implications of the lockdown (for example, more people may lose their jobs and a higher than average number of couples may decide to end their relationships) or for what might happen if we see a second spike in infections. Furthermore, as from 25th June, evictions once more become lawful and it's possible that this, too, may influence rental demand.

Estate agents in England reopened on 13th May. Since then, most are reporting that interest in rental properties is outstripping that in sales. What's more, demand is highest in some surprising areas. Mirroring a general and widely-reported growing interest in rural properties, rental homes located outside of cities and large towns are attracting some of the highest number of queries. Overall, it's the south-west of England where demand for rental properties is currently strongest.

Unfortunately for would-be tenants, the number of new rental listings is not presently keeping pace with the rise in demand. There's no single reason for this but anecdotal evidence feeding through from estate agents across the country suggest that many landlords are concerned that Covid-19 is affecting - and will continue to affect - tenants' abilities to meet their rental payments. Others are concerned about the possibility of a dip in the housing market and the possible financial consequences to them of falls to average sold property prices. As yet, there's little evidence that either concern is prompting a surfeit of ex-rental properties up for sale, although it's possible that this may yet happen. It's more likely that the effects are being felt by tenants and, in particular, in how difficult it is to find a new rental home.

Already some prospective tenants are reporting that certain factors are apparently weighing against them when landlords assess their application to rent a property. Those in receipt of Universal Credit, those with poorer credit ratings and even those looking for a home with someone who is not their partner appear to be having the most difficulty. Leaving the moral implications of this aside, these decisions may make some sort of sense from the perspective of a landlord keen to ensure that a prospective tenant is in the best position possible to afford their rent. Sadly, recent data from the Resolution Foundation confirms that meeting rental payments is an ongoing issue for many tenants: one in eight renters is currently struggling to pay their rent as a direct consequence of the pandemic.

Even those who are approved for rental properties might expect to be affected. Fewer properties up for rent, rising demand to access those homes and landlords worried about their own financial position could result in rising rental prices.

The practicalities of the current situation also cannot be overlooked. Let's take a quick look at two of them: virtual viewings and tenancy renewals.

Virtual viewings

Anyone either putting a property up for rent or hoping to look round one should expect changes to the process. Many viewings are now conducted virtually via video tours. Although some people instinctively dislike the prospect of a virtual viewing, they can have advantages.

From the point-of-view of a prospective tenant, a virtual viewing may be easier to schedule into a busy week. As a bonus, it could also be a less hurried occasion, with greater opportunity to examine a property in detail as well as offering the option of subsequently "revisiting" the premises to check something.

For the landlord, showing off a property via virtual viewings can be particularly advantageous if the property is currently tenanted. Even at the best of times, many tenants are understandably reluctant to allow viewings of their home. This attitude is magnified in the current situation, particularly among those who are shielding or especially vulnerable to the potential effects of Covid-19. This category of tenant may be willing to allow an estate agent in to take photographs and measurements provided appropriate safety precautions are taken (for example, the wearing of PPE and cleaning before and after the visit) and provided they are reassured that subsequent viewings by potential new tenants will be conducted virtually. Of course, landlords may worry that a virtual viewing can not equal an in-person visit, but these concerns could be lessened if an estate agent can demonstrate that it is putting together a high-quality product.

Renewing tenancies

Difficulties in finding high-quality tenants and concerns about falls in sold property prices may prompt many landlords to try and hold on to existing tenants. Some of these tenants may be only too glad to stay on and renew their tenancy for another six or 12 months by signing a new assured shorthand tenancy. Others may have concerns about their future ability to pay their rent or may be anticipating a need to relocate. While they may not want to move out straight away, this group of tenants may seek to give themselves more flexibility by renewing their tenancy on a periodic (rolling) tenancy. Not always popular with either estate agents or landlords, it is nonetheless sensible to consider taking a pragmatic view: a tenant who has proved themselves reliable in terms of both paying the rent and in keeping the property in good condition is likely to be worth holding on to.
Nethouseprice newsletter
You can sign up to our newsletter and join Nethouseprice's community of over 190,000 members who get regular property tips, relevant offers and news, click here http://nethouseprices.com/auth/user-register
Source: Nethouseprices.com 22.06.20