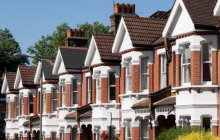 Whether you're a residential buyer or an investor looking to open or expand a portfolio, 2020 might seem a daunting time to purchase a property. Understanding the factors driving change to the UK's property industry and how they might affect you is crucial to aiding a decision of whether to buy now or to delay.

1. Mortgage borrowing

After saving for the deposit, it's perhaps the prospect of applying and being approved for a mortgage that most concerns prospective first-time buyers. Of course, this isn't a new phenomenon. The Mortgage Market Review that followed the 2008 financial crash resulted in radical changes to lending policies. The first sign of change was rising interest rates, as multiple lenders reassessed the likelihood that borrowers would default. Some lenders then pulled out of the mortgage market altogether, while the rest tightened lending conditions. Lending terms got shorter, loan-to-income ratios changed to make it far harder to borrow more than three times income, and 100 per cent mortgages and interest-only mortgages became things of the past.

Although the lending landscape has eased a little in the ensuing years, the very particular challenges thrown up in 2020 are prompting lenders to take similar approaches to protect both their own financial interests and borrowers' homes. For example, Nationwide has recently announced a reduction to its mortgage lending for new customers. This approach may have a disproportionate effect on first-time buyers because they are the category of customer most likely to have the smallest deposit pots. The upshot is that the lender will now advance only 85 per cent of a property's value rather than 95 per cent. For a home valued at £200,000, a new Nationwide customer will now need to provide a £30,000 deposit rather than £10,000. Reports from Nationwide suggest that the lender has taken this step in an effort to ward off the possibility of a fall in house prices and the consequent possibility of negative equity.

Most immediately an issue for those who want to sell (because sold property prices fall below what's needed to repay a mortgage), negative equity also causes problems for borrowers who want to remortgage. In this latter situation, homeowners can find themselves forced onto a lender's standard variable rate mortgage, which may be significantly less competitive than a fixed rate deal. It is situations like these that Nationwide wants to avoid.

At the moment, some lenders are continuing to offer 90 per cent loan-to-value products but some, such as HSBC, are already reporting greater demand for these products than the bank has capacity to deal with. Moreover, borrowers may chafe but where one major lender goes, others are likely to follow. Nationwide is not alone in having taken the decision it has and many industry analysts expect more lending institutions to follow suit in due course. Borrowers may be left with little choice but to put down larger deposits in order to make a purchase. Fortunately, there's some sugar for the pill: borrowers with healthy deposits and good credit records still have access to some excellent deals.

2. Rising demand for rental properties

The affordability gap between average earnings and property prices has long prompted many people to seek homes in the rental sector. All the indications are that this trend will accelerate in a post-Covid UK as the economic impact of the pandemic continues to bite. Some may turn to the rental sector for non-economic reasons. Renting offers a degree of flexibility that home ownership often precludes or at least makes very tricky - and in an uncertain jobs market this can be very valuable. All of this is good news for buy-to-let landlords, particularly those with properties in areas of high demand for rental homes. More than this, any significant increase to the numbers choosing to rent rather than buy might have a knock-on effect on the sales market. One possible analysis suggests that if fewer people seek to purchase their own property to live in, the mismatch between supply and demand may readjust so as to reduce average sold property prices to benefit both first-time buyers and those looking to move up the ladder. Obviously, in this analysis, it would be downsizers who stand to lose out.

3. Shifting location priorities

We've always known that location is a crucial element of any property hunt. However, lockdown and the fear of similar events in the future is inevitably prompting many of us to re-evaluate what we want (and, sometimes, what we can afford) from our homes. City centre homes with small gardens and near good transport links may seem less desirable to someone anticipating their current working from home arrangements continuing indefinitely. If enough people feel similarly - and estate agents across the country are reporting rising numbers of enquiries for rural homes and those with larger gardens or with flexible living space suitable for accommodating home working - demand could be sufficient to reduce prices in some more expensive areas. Of course, the corollary of this might be price rises in other areas.

4. From commercial landlord to residential landlord?

The effects of lockdown on the UK's high street have been widespread and profound. Some landlords are already grappling with consequential rent arrears and perhaps also reassessing their interest in (and ability to) remain in the sector. Any significant fall to the capital value of commercial rental stock could prompt landlords to take one of several decisions. While some will cut their losses and exit the industry altogether, others may prove more chameleon-like, seeking to demonstrate their adaptability. In the right areas, they might look to apply for change of use to convert commercial premises into residential homes. In others, they might decide to sell up and invest elsewhere. Another group might choose to sit tight, preferring to trust in the maxim that property is rarely a bad investment provided you have the time, the temperament and, where necessary, the financial resources, to wait out the hard times.
Nethouseprice newsletter
You can sign up to our newsletter and join Nethouseprice's community of over 190,000 members who get regular property tips, relevant offers and news, click here http://nethouseprices.com/auth/user-register
Source: Nethouseprices.com 22.06.20