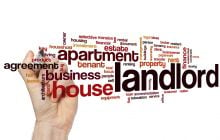 It's never been more important to keep up with changing trends and current advice in the rental property market. Here's a round-up of some of the most topical issues.

1. Late rental payments
If your tenants have recently been late paying their rent, you're not alone. It's now thought that late rental payments by tenants have risen by more than 2 per cent during lockdown. According to the results of a recent survey conducted by Goodlord, the property technology company, an estimated 6.59 per cent of private rental tenants have been making late payments since the introduction of lockdown in March. For the purposes of the survey, a payment qualified as late if it was made more than 7 days after its due date.

2. Payment and rent reduction plans
In an effort to assist tenants who are struggling to pay their rent, the numbers of payment and rent reduction plans are on the rise. They now cover an estimated 3.43 per cent of privately-rented homes, which represents an increase of almost 25 per cent on similar arrangements pre-lockdown.

3. Anticipating a rising demand for rental homes
Letting agents anticipate a rise in the number of people looking for new private rental homes over the next few months. Some of this increase can be attributed to the need for new housing arrangements following relationship breakdowns during lockdown. However, a more significant number is expected to arise from existing tenants re-evaluating where they live and what they want from their home. The expected continuing emphasis on working from home for those who can do so is likely to play a large part in this. Reports of rises in online searches for properties with gardens are now being substantiated by letting agents who are experiencing a surge in demand for this type of home.

4. The housing benefit element of Universal Credit
One of the many complaints about the introduction of Universal Credit has concerned its impact on landlords. However, during the pandemic, the Department for Work and Pensions launched a new form that allows landlords with tenants in receipt of Universal Credit to apply for Alternative Payment Arrangements where a tenant is struggling to make payments or is already in default. In these circumstances, the landlord can make an online claim for direct payment of a tenant's rent. The sum is deducted from the tenant's Universal Credit allowance. Processing time is allegedly as quick as two hours. The scheme has obvious benefits for landlords, but may also be welcomed by tenants finding it difficult to manage their finances and concerned about mounting debt.

5. Older tenants
Although lockdown is now easing, the prospect of further lockdowns, whether on a national or local scale, cannot be ruled out. Now is an excellent time to look at what worked and what could be done better. Many private landlords with older tenants found themselves with very particular responsibilities. This is a demographic considered highly vulnerable to the potential effects of Covid-19 regardless of any compounding health conditions. Consequently, as a group, their need for support has been considerable. While some of the many admirable local neighbourhood groups have risen to the occasion, landlords are in something of a unique position when it comes to identifying those who may need particular help. Newly formed neighbourhood groups do not necessarily know who is vulnerable - and vulnerable individuals may not always be comfortable identifying themselves as such to strangers. A quick email, text or phone call made by a landlord to an older tenant is a good way of checking in with them and asking about their needs without being overly intrusive. A landlord discovering a tenant in need of support can then put them in touch with either their local Age UK or with a local support network. This latter could even be another of the landlord's tenants (provided, of course, that tenant agrees).

6. Repairs and maintenance
Lockdown presented repair and maintenance issues to householders across the country. While owner-occupiers were able to make their own decisions about essential work during lockdown, landlords and their tenants frequently found themselves in a trickier position - and not always in agreement with each other. Some tenants will have had genuine and justifiable health concerns about allowing anyone into the property to carry out work. In that situation, it's essential for landlord and tenant to communicate effectively to ensure a safe and practical plan for attending to necessary work as soon as possible.

7. Virtual viewings
Of most interest to landlords looking to re-let properties, virtual viewings could also help potential sellers who are sufficiently convinced by buyer demand and local sold property prices. Pre-pandemic, even if they were on board with the concept of virtual viewings, many lettings and estate agencies were not yet up to speed with the practicalities. Much has changed over the last three months and virtual viewings are increasingly common and, understandably, popular with many of those looking for new homes. Of course, it's likely to be prudent to check out the quality of the virtual viewings offered by a particular agency before committing to using their services.

8. Online selling
Buying and selling properties is second nature to many landlords. While they will be very used to assessing the state of the market - average length of time taken to achieve a sale, the current relationship between asking and sold property prices, tenant demand for particular types of property, rental yields etc - they may have more fixed ideas about how to buy and sell. Contrary to the impression gleaned from casual TV viewing, not all landlords are comfortable or familiar with property auctions. Still fewer know much about online auctions. Savills sought to change all of that when it ran its first online auction using only remote bidding. Although, like many of its competitors, the agency has long offered a remote bidding service for potential buyers unable to attend an auction, this was its first truly virtual event. Together, 69 lots brought in more than £18 million. The success of this venture may pave the way for similar efforts in the future, particularly if the emphasis on avoiding unnecessary travel continues.
Nethouseprice newsletter
You can sign up to our newsletter and join Nethouseprice's community of over 190,000 members who get regular property tips, relevant offers and news, click here http://nethouseprices.com/auth/user-register
Source: Nethouseprices 25.06.20