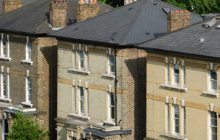 At the end of 2019, reports from Howsy, the lettings management platform, indicated that Scotland offered the most lucrative market for UK landlords. Sensibly, the assessment looked not just at the cost of investing or at annual rental income but at the interrelationship between the two (otherwise known as rental yield).

Taking the UK as a whole, the average annual rent (again, using 2019 figures) of £11,436 represented 4.9 per cent of the average property price of £234,370. While 4.9 per cent is not an awful yield, it's also considerably less than many landlords would prefer, especially once they've made allowances for potential void periods and the inevitable ongoing costs of maintaining and repairing the property. No wonder, then, that rental properties with the potential for higher yields attract considerable attention when they come to the market.

Although there is always some variation in rental yields in the properties within any particular geographical area, accessing the best ones may depend on a willingness to look at a new area entirely.

Cities such as Manchester, Leeds, Liverpool and London regularly top the UK table for most lucrative rental yields, although smaller towns - such as Burnley and Blackpool - often score more highly. The canny investor might also want to investigate opportunities in Scotland.

According to Howsy, Scotland is home to 18 of the top 20 best areas for rental yields. Let's take a closer look at four of these areas.

1. Glasgow - average rental yield of 7.7 per cent
What's particularly striking about Glasgow is that not only does it offer excellent average rental yields for the investor, average sold property prices in the city score well on their affordability. Even more than that, it is, of course, a highly popular destination for all kinds of people. As well as a thriving student population, the city's growing tech industry is drawing in professionals from across Scotland, the wider UK and beyond. For tenants used to the more competitive rental markets in the likes of Edinburgh or London, Glasgow can come as a refreshing change. The city's circular Subway underground railway line makes travelling around easy and has also helped ensure that no one residential area is seen as vastly more attractive than any other. As a result, from the perspective of an investor, there is less pressure to buy in any particular location. Broadly speaking, the West End is the priciest location, where one-bedroom flats routinely rent for more than £450 per month. Elsewhere, average monthly costs are more like £350. These figures are around 150 per cent cheaper than comparable properties in London, but then again, property purchase prices are also significantly cheaper in the Scottish city.

2. Inverclyde - average rental yield of 7.1 per cent
Around 30 mins by road from Glasgow, Inverclyde's average rental yield is not much lower than that of its city neighbour. It's possible for tenants to find an unfurnished three bedroom flat for less than £500 per month. The £17.5 million housing development at James Watt Docks offers more expensive options although it also incorporates over 100 affordable rental properties.

3. Midlothian - average rental yield of 6.9 per cent
Around 30 minutes' car journey from Edinburgh, Midlothian is a popular destination for those priced out of the capital as well as those looking for a home with ready access to the countryside. With average selling prices that are around £70,000 less than for comparable properties in Edinburgh, the financial attraction is clear for would-be buyers.

4. West Dunbartonshire - average rental yield of 6.9 per cent
Lying to the west of Glasgow, West Dunbartonshire is well-known as a commuter area. Its towns, villages and suburbs offer a wide variety of properties suitable for singles, couples and families. The local authority was also one of the first in Scotland to enter into a partnership with Shelter Scotland, with the aim of bringing empty properties back into use.

Beating the average rental yield
If you're set on investing in an area that has mediocre or even disappointing average rental yields, you may still have options to improve your financial returns. One of the best ways to improve on average yields is to obtain a property for less than market value. While this is often easier said than done, buying property at auction might be a potential solution. You'll need to know the generalities of the market well - typical asking and sold property prices, tenant demand, average rents, the likely cost of necessary repairs and so on - as well as analyse the potential of any specific property. You'll also need to bear in mind that you could well find yourself bidding against other possibly more experienced investors with deeper pockets. However, as long as you're not tempted to overpay, the experience can be a useful one. Other points to bear in mind include:

- Finance: you'll need to have the wherewithal to pay in cash if you're looking at an unmortgageable property (for example, because it lacks a functioning kitchen or bathroom).
- Turnaround time: sticking to a quick turnaround time (from purchase to letting out) can be crucial when it comes to achieving a good rental yield in the first year. This means making sure you know what work a property needs before you bid on it and have the finances and tradespeople necessary for doing them.
- Lettings agency: if you don't intend to find your own tenants, it's sensible to have spoken to a suitable lettings agency before placing your bid. You'll want to check whether they have any potentially suitable tenants on their books and, if not, how long they envisage it taking to find someone.
- The immediate neighbourhood: as well as finding out the answer to obvious questions such as school catchment area, public transport links and whether or not there are any nearby development plans that might affect the property's value or amenity, don't forget to look at the sales history of neighbouring homes. In particular, it can be helpful to find out whether the same properties change hands frequently. If they do, that might give you pause for thought before bidding.
Nethouseprice newsletter
You can sign up to our newsletter and join Nethouseprice's community of over 190,000 members who get regular property tips, relevant offers and news, click here http://nethouseprices.com/auth/user-register
Source: Nethouseprices.com 07.07.20