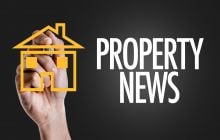 Nationwide relaxes restrictions on first time buyer mortgages

The news last month that Nationwide, one of the UK's biggest mortgage lenders, had restricted its mortgages for first time buyers sent reverberations through the entire housing market. Would other lenders follow suit? Was Nationwide's action raising a red flag to first time buyers? To other buyers? What would a sudden dearth of first time buyers do to the rest of the market? Some of the likely answers can be imagined. Fortunately, we need go no further than imagination as the lender has now gone some way towards reversing its decision, announcing that, as from 20th July, it will lower the minimum deposit required from first time purchasers to 10 per cent. While this is still higher than the minimum deposit it demanded (5 per cent) from the same group of buyers prior to the pandemic, it is a distinct improvement on the 15 per cent that it has been demanding over the last month. It also brings the lender into line with competitors such as the Yorkshire Building Society, which suspended its 90 per cent mortgages in June only to reinstate them later the same month where at least one applicant was a first time buyer.

Back in March, buyers with a 10 per cent deposit had a choice of 779 mortgage products on the UK market. By the end of June this had shrunk to just 70. Now, any first time buyer with a deposit of at least 10 per cent is potentially eligible to apply for the Nationwide product, albeit with two caveats: the home to be purchased must be at least two years old and the mortgage term cannot exceed 25 years. Obviously, this won't suit every buyer but it's better than the proverbial poke in the eye with a sharp stick.


Stamp duty suspension

It's not hard to see the logic behind Nationwide's change in thinking. The Government's recent announcement that it is suspending stamp duty on the first £500,000 of a property purchase has breathed new life into the market. According to the Chancellor, Rishi Sunak, almost nine out of ten residential main home property purchasers can expect to benefit from the stamp duty suspension. With it due to last until 31 March 2021, there's now a decent amount of time for would-be property purchasers to get cracking on buying a home. Anyone completing on a purchase on or after 8 July 2020 can benefit. Unsurprisingly, the scheme hasn't found favour with everyone: some critics have already warned that the corollary of enthusiastic take-up of the Chancellor's offer might be an abrupt slump in demand when the scheme ends.


Pay cuts and furloughs

More than one newspaper has been seeking out first time buyers in an attempt to gauge the effect of the pandemic on their purchase plans. Pay cuts and furloughs are a constant theme in these narratives. This is due to the effect they've had on buyers' abilities to save for a deposit as well as threatening their chances of seeing a mortgage in principle turn into an approved product. Even those unaffected by pay cuts and furloughs are reporting that their buying profile (size of deposit, salary, savings, any debt, etc.) has assumed less importance in the eyes of lenders.


A fast-moving market

As the property industry gears back up to something approaching normality following 12 weeks of abeyance, some first time buyers are finding themselves caught up in a market that's moving much faster than they were expecting. Not only are many sellers not as cautious about marketing (or remarketing) as some analysts have predicted, many buyers are keen to make up for lost time. Heading the pack appears to be property developers and cash buyers. First time buyers rarely fall into either category and some are now reduced to watching as sellers accept offers far in excess of original asking prices. It's far too soon to predict whether or not this will translate into a solid trend of increased sold property prices and, indeed, there's a strong argument that it may simply reflect the pent-up demand of the past three months. However, not every first time buyer will be comfortable with reassuring themselves that the market will soon settle enough to allow them to make their intended sort of purchase. Some may choose to use the tactic beloved of so many TV property shows and broaden their search area to encompass neighbourhoods with lower average prices that may still be within their grasp. Even those adopting this approach may need to ensure they are hard-headed and quick to act. With estate agents in popular locations reporting multiple viewings (whether online or in person) within hours of a property going on the market, offers are frequently quick to follow, leaving less time for deliberation than some buyers may want.


Practical tips

First of all - and most importantly: don't panic and don't assume that sold property prices are going to spiral away from you. Assess the situation locally with care and think about what you can do to improve your chances of making a purchase and, especially, to do so while the stamp duty suspension scheme remains in place. In particular:

1. Keep saving. Yes, interest rates on savings are still exceptionally low but so too are mortgage interest rates, which makes securing a mortgage a highly desirable goal. And, if insufficient numbers of lenders fail to follow the lead of the likes of Nationwide and the Yorkshire Building Society, having a larger deposit may increase your potential mortgage options. A 15 per cent deposit pot is a good aim.

2. Keep a close eye on the mortgage market and research potential options. Note that there's increasing evidence that obtaining a mortgage in principle (previously seen as something that was a "nice to have" but not necessarily essential) can improve your standing as a would-be buyer in the eyes of sellers and estate agents.

3. Check your credit score at all three of the big national credit agencies (Experian, Equifax and TransUnion). You don't know which agency a particular lender may use and your rating will not necessarily be the same at all three, particularly if an error has crept in. If you do spot inaccurate or out-of-date information, get it amended. Equally, if your score is lower than you'd like, you can start trying to boost it.
Nethouseprice newsletter
You can sign up to our newsletter and join Nethouseprice's community of over 190,000 members who get regular property tips, relevant offers and news, click here http://nethouseprices.com/auth/user-register
Source: Nethouseprices 16.07.20