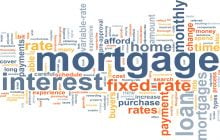 When thinking about buying a home, utilising the services of a mortgage adviser is usually a very good idea. This is true whether you hope to be buying your first property or you're looking to move on up the ladder. And, while the services of mortgage advisers may seem particularly pertinent when sold property prices are high or rising fast, it's important to remember that they can also save you money in less overheated markets.


1. What qualifies someone as a mortgage adviser?

In the UK, there are three main categories of mortgage adviser. Note that some mortgage advisers use the term "mortgage broker".

(1) An adviser attached to a particular bank or building society. These advisers can only recommend the mortgage products of their associated financial institution. This automatically limits the field for you but that's not to say you should rule out speaking to the mortgage adviser attached to a specific bank or building society. If it's your own bank or building society, and particularly if you've banked there for some years, they will be familiar with your financial situation and consequently will be able to identify the best products for you.

(2) An adviser who looks at products from a limited list of lenders. It's always prudent to ask if a particular adviser falls into this category. If they do, they should be able to give you a list of which lenders they cover.

(3) An adviser who monitors and draws on the whole of the UK mortgage market.

It may be tempting, particularly if you are in a hurry to get a mortgage agreed, to settle for someone from category (1). However, while your own bank or building society may, in the end, offer you the best deal for your circumstances, this is not a given. This means that you should regard your own bank or building society as a starting point, which you can use to benchmark products available on the wider market from other lenders.


2. What can you expect a mortgage adviser to do for you?

A mortgage adviser is a mortgage specialist. This means that they have in-depth knowledge of the permutations of the UK mortgage market, are up-to-date on the latest deals, and can assess which products may suit you best and indicate the likelihood of a lender approving you for a particular deal.

Some mortgage advisers have access to deals not available on the wider mortgage market. This can be particularly valuable for someone looking for a higher loan-to-value deal (perhaps because high sold property prices are making it difficult to secure a purchase) or who has a less than stellar credit score.

Many mortgage advisers will also smooth the administrative process of gaining a mortgage by completing and submitting all relevant paperwork.


3. What information do you need to provide to a mortgage adviser?

In order to do their job effectively, a mortgage adviser needs to know your income and expenditure, including any debt, the size of your deposit or existing equity, and whether you have any additional savings. You may like to regard this exercise as practice for the financial assessment that a potential lender will put you through. It's also a good idea if you know your credit score with all three major UK credit agencies. A potential mortgage lender will always run a credit check, although you won't necessarily know which credit reference agency they will use. Your score may have a significant impact on your ability to access particular products.


4. Do you have to pay a mortgage adviser?

Not necessarily. Some advisers do charge a fee but others rely on commission from lenders. Before giving you any advice or recommending any lenders or products, an adviser must tell you whether or not they will be charging you a fee.


5. If you do your research carefully, do you really need a mortgage adviser?

Although there are six major UK lenders, figures from 2018 found that 70 different lenders were operating across the national mortgage market. Between them, they were offering hundreds of products. Although the current situation in 2020 has resulted in a number of providers reining back on particular products, the choice continues to be bewilderingly varied. Products and deals also change on a day-to-day basis. This makes assessing the options a full-time job in itself. You may be undaunted by the prospect of spending your evenings combing through the Financial Times and comparison websites such as MoneySupermarket and MoneySavingExpert, and confident that you won't miss a potentially relevant deal but you should not underestimate the time this will take. You should also remember to check more than one comparison website, as not all deals are listed on every website. You can also help yourself narrow the pool of potential mortgages by identifying particular features that you're looking for, such as a longer than average repayment term.


6. How do you find a mortgage adviser?

As already discussed, your own bank or building society should have someone you can speak to, and this is a useful starting point for many people. Family or friends may be able to recommend an independent adviser. Alternatively, Google is your friend. Do remember that all mortgage advisers must be regulated by the Financial Conduct Authority.


7. Do you have to follow the advice given by a mortgage adviser? What happens if you don't?

No, you don't. Deciding on a particular mortgage without professional advice from the lender or a mortgage adviser is known as an execution-only application. It's relatively rare for someone to choose this option for the good reason that no advice means that the mortgage-holder has full responsibility for their own decision. This reduces their rights to make a complaint (for example of mis-selling) if the mortgage later turns out to be unsuitable for their needs or finances. The other main risk of going it alone is that it increases your chance of being rejected for a particular mortgage. On the face of it, this might seem minor, but repeated applications can damage your credit record and reduce your chances of subsequent acceptance by another lender.
Nethouseprice newsletter
You can sign up to our newsletter and join Nethouseprice's community of over 190,000 members who get regular property tips, relevant offers and news, click here http://nethouseprices.com/auth/user-register
Source: Nethouseprices 30.07.20