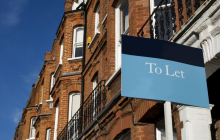 Being a landlord is rarely an occupation for the faint-hearted. However, being a landlord in 2020 has thrown up new and unexpected challenges - and, as reports from landlord advisory bodies, property agents and solicitors indicate, these challenges show little sign of subsiding.

Let's take a look at four topical issues.

1. The new tenant

Alf is a landlord with a flat in a desirable city centre neighbourhood. He's never had trouble renting it and, whenever he has been looking for a tenant, has always had several professionals with good references keen to take it on. His current tenant gave notice to leave the property. A little worried that the number of furloughed professionals might make reletting the flat tricky, Alf asked a lettings agency to start looking for a new tenant straightaway. When the agency found one, it drew up a tenancy agreement and Alf and the new tenant signed it. The tenancy was due to begin the day after the current tenant moved out. However, for a reason Alf has not been able to ascertain, the old tenant changed their mind and refused to leave the flat. The new tenant is unable to move in and is demanding compensation. Alf hopes that the lettings agent is liable for any compensation payable.

Unfortunately, Alf's hopes are likely to be misplaced. As the landlord, the buck stops with him and he is in breach of the new tenancy agreement. If his new (homeless) tenant takes legal action, they are likely to be entitled to claim the expenses incurred in finding another place to live plus any additional cost above the rent agreed with Alf.

TAKEAWAY ADVICE: Never get a new tenant to sign a tenancy agreement until the old tenant has vacated the property.

2. Evicting a tenant in arrears

Barbara rents out a small house in a market town in the Midlands. Although Barbara no longer has a mortgage on the property, she relies on the rental income to supplement her very small pension.

Barbara's current tenant is self-employed. The tenant's income has been decimated as a result of the pandemic. However, as the tenant is relatively new to self-employment, they have not been able to claim under HMRC's self-employment income support scheme. In consequence, they have been unable to pay their rent since the beginning of May. Meanwhile, Barbara has had to pay for essential repairs to the rental property, is almost at the end of her savings and has seen her income drop by more than half.

Initially the tenant suggested that they could move in with their parents. Barbara was keen on this idea as it would have allowed her to relet the property. However, the tenant has changed their mind, and Barbara has been forced to contemplate beginning eviction proceedings. The recent decision by the Government to extend the ban on landlords evicting tenants until 20th September has thrown her into confusion. All she can do at the moment is tighten her belt further and ensure she has funds to begin eviction proceedings when the ban is lifted.

TAKEAWAY ADVICE: A ban on evicting tenants in arrears is not something many landlords would have predicted. However, the current situation emphasises the importance of having a good financial reserve. Normally kept as a precaution against lengthy void periods or to cover essential work to the property, such a fund could also have more unexpected uses.

3. To sell or not to sell?

Chloe and Daniel have a small portfolio of student houses in a popular university town. Although most of their current tenants continued to pay rent until the end of the 2019/2020 academic year, the pair found it harder to find new tenants for 2020/2021. They now have three empty houses and are contemplating selling them. Sold property prices in their town increased by the UK average of 2.2 per cent over the year to November 2019. However, the pandemic has seen a number of student landlords decide to sell up, and Chloe and Daniel are worried that their houses would be lost amongst the competition. They also suspect that investor purchasers would be more inclined to buy some of the off-plan luxury student flats in a popular waterfront development. However, they wonder if their houses could be of interest to first-time buyers. Conversely, they are unsure if they should simply ride out the storm and wait for the tenants to return.

TAKEAWAY ADVICE: The decision on whether or not to sell is almost always going to be a personal one, depending on individual finances as well as long-term plans. Student landlords who decide to sell could explore the possibility of using the services of a student property broker. These brokers can be particularly helpful to landlords selling properties likely to be of interest to other student landlords. Properties with wider appeal might do better with a traditional estate agent. Either way, landlords in Chloe and Daniel's position may be more likely to sell - and to achieve higher sold property prices - during the current stamp duty holiday.

4. Choosing a location for a new investment

Emma wants to take advantage of the stamp duty holiday and buy her first property. She currently works in London and needs to stay there for the next five years to achieve a particular seniority level. However, she doesn't envisage staying in London long-term. Whatever property she buys, she hopes to move into it herself in due course. In the interim, she intends to rent it out. Although Emma could afford to buy a property in London, she is considering purchasing one in "commuter territory" or even further afield as she hopes, ultimately, to work from home for much of the week.

TAKEAWAY ADVICE: Anyone planning to buy a property some distance from the nearest likely centre of employment should research travel times (and existing or planned changes to travel infrastructure) carefully. It also makes sense to look at alternative possible centres of employment. If the prospect of working from home is a live issue, choosing a property with somewhere that can function as a workspace (even when other people are also at home) is a must. Other considerations might be the location of nearby coffee shops, cafes, green spaces and local shared workspaces in case the four walls of home become too claustrophobic.
Nethouseprice newsletter
You can sign up to our newsletter and join Nethouseprice's community of over 190,000 members who get regular property tips, relevant offers and news, click here http://nethouseprices.com/auth/user-register
Source: Nethouseprices.com 24.08.20