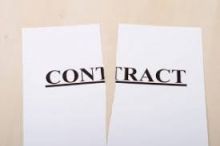 Unedifying, annoying, immoral, unfair, an occupational hazard - and an English problem? Gazumping - the practice whereby a seller accepts one offer on their property only subsequently to accept another, higher or otherwise better, offer - has a number of adjectives frequently attached to it. Most are subjective and many are likely to be perceived more acutely by an aggrieved buyer, but what about the last of the terms noted above? Is gazumping a problem confined to property transactions south of the border?

The short answer is "no".


Scottish safeguards

It's true that the Scottish property system contains significant safeguards against the practice that the English system lacks. Chief among these is guidance from the Law Society of Scotland that aims to protect buyers in the country from falling victim to gazumping.

The guidance issued by the Law Society of Scotland states that once a seller has accepted an offer from a buyer, whether this is in writing or verbally via both party's solicitors, the seller's solicitor cannot then take further instructions to accept an offer from someone else, unless the first negotiations fall through for genuine reasons. If a seller wishes to accept a second offer after already accepting one offer, then the seller's solicitor should advise appointing a new solicitor.

Unpacking the wording of this guidance hints at when and why gazumping is not wholly unknown in Scotland.

Let's start with the use of the word "solicitors".

As anyone familiar with the Scottish property market will appreciate, in Scotland many solicitors operate as solicitor estate agents - and this is particularly true of the often heated markets of Aberdeen, Edinburgh and the Lothians. As a consequence, the guidance has more bite in these areas than it does in other parts of the country where there tends to be a greater separation between the roles of solicitors and estate agents.

Now let's consider the final point made in the guidance - that the solicitor should advise the seller to find a new solicitor if they want to accept a second offer. This, in many ways, is a get out clause for sellers tempted by a second buyer's offer. They can choose to accept that offer if they are prepared to instruct a new solicitor. As well as obliging them to pay the first solicitor's fees, a seller who takes this decision would also need to accept waiting while their new solicitor undertakes the legal work that may already have been completed by that first solicitor. The extra time this will take will inevitably delay the sale and, in so doing, could endanger any onward purchase. A seller who understands this is less likely to risk gazumping their buyer but may still do so if the second offer is significantly more attractive. And, ultimately, the seller themselves faces no legal proscription: no property sale is definite unless and until conclusion of missives.


So what can a buyer do to guard against the risk of gazumping?

1. Restrict their property search to homes marketed by solicitor estate agents - although this is easier said than done in some areas of Scotland, where to take such an approach may be to rule out a significant number of potential properties. However, it's also worth noting that it's possible that a non-solicitor estate agent may have signed up to a voluntary code of conduct prohibiting gazumping.

2. Wait for a buyer's market - because when demand for properties outstrips supply and sold property prices are consequently high, it's more tempting for sellers to play off one buyer against another. However, as with (1) above, this protective strategy ignores the practicalities of most purchases. Waiting for the "right" economic conditions is simply not practical for the majority of buyers.

3. Try to ensure that the time between acceptance of an offer and completion of missives is as short as possible. This is the most practical and realistic step for the majority of buyers, no matter where in Scotland they are seeking to purchase a property. The point behind the advice is that the gap between acceptance of an offer and completion of missives is the only possible window - legally-speaking - in which gazumping might (and it is only a "might") happen. Helping ensure that the transaction keeps to a tight timescale is, once again, something that may be easier said than done. However, a purchaser who chooses their own solicitor wisely, ensures they have their finances in order (including any mortgage), responds promptly to requests for paperwork etc, and chases up queries in a timely fashion is putting themselves in the best possible situation. The length of time it takes to reach conclusion of missives varies from transaction to transaction. Six weeks is often quoted as an average but perhaps should more accurately be regarded as the minimum.


Gazundering

Any analysis of gazumping is scarcely complete without at least touching on its opposite: gazundering. This is where it's the buyer who reneges and attempts to shave money off the agreed price. The reasons why someone might do this vary. A falling market and/or concerns that the agreed price does not stack up with current sold property prices are two of the more understandable (at least from the point of view of an objective observer). Sometimes, however, it is simply an attempt to take advantage of the other party.

Avoiding gazundering depends on following much of the same advice for avoiding gazumping. Again, the most important is to move towards completion of missives as speedily as possible, and for the seller to ensure that their solicitor pushes on with the transaction while also keeping in regular contact with the buyer's legal team. An additional point to note is the importance of setting a realistic sale price in the first place. Whether this is expressed as "Offers Over" or some other term matters little; although a buyer's solicitor should guide them towards an appropriate offer, a buyer who falls in love with a property is more likely to make a higher offer and, potentially, to regret and seek to lower it at some point down the track.
Nethouseprice newsletter
You can sign up to our newsletter and join Nethouseprice's community of over 190,000 members who get regular property tips, relevant offers and news, click here http://nethouseprices.com/auth/user-register
Source: Nethouseprices 28.08.20