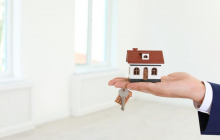 Buying a new home has always been a daunting prospect, but it is especially troubling in 2020. People who thought they had job security are now not so sure, and even if now would have been the perfect time to buy, you may be reconsidering. One of the things many new homeowners fail to take into account when considering the costs is maintenance and repairs.
The reality is that if you want to keep your home in good shape, and avoid having to spend huge amounts of money further down the line, you need to take care of maintenance almost continuously. It makes homeowning significantly more expensive and you should factor repairs and maintenance into your monthly budget.
If you've never owned a home before, you probably don't know where to start. Here is what you need to know.
How much does home maintenance cost?
Putting a price on maintenance is difficult, as it depends on the size of a home, its age, and a range of other variables. However, the "average" home will need around £1 700 every year in maintenance, not including repair materials. This does not mean you will be paying this much each individual year, but that in the long term it will average out this way.
This also does not take into account renovations. If you are the type of person who wants to renovate regularly, many repair and maintenance costs will be hard to differentiate from the renovations.
Should I save?
One way of ensuring you have the money to finance repairs and maintenance when necessary is to put aside a certain amount every month. In theory, any big maintenance issues will come further down the line. However, the reality is that you cannot predict the future, and problems can crop up sooner than you expect.
If you are able to get a home warranty for your new home, this can free up money when you need it. You pay a monthly fee to a warranty company and they take care of repairs and maintenance when they come up. You don't have to worry about having the money in the bank at the time you need it.
You can use this tool for home warranty pricing. It is a good way of ensuring you save money and don't have to put off maintenance and repairs.
What about home value?
Maintenance and repairs are not just important for your quality of life, but also impact the value of your home. Without regular maintenance, the home deteriorates pretty quickly. After just a few years, you may not be able to get a good price for your home if you need to sell.
Anyone who grew up in a home that went without maintenance knows just how much it takes to get it back to a good condition. Making up the value of the home might require you to spend a lot of money.
Homeowning is not cheap. You need to take care of maintenance and repairs to ensure your home remains in great condition. It is not a passive endeavour, and should be treated as a continual commitment.