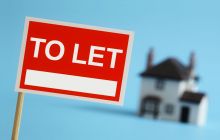 Official statistics released on 12th August confirmed what many had been fearing: the UK had entered its first recession in eleven years. Although this was undeniably gloomy news, it's worth remembering two points:

1. The effects of any recession are not shared equally - and there may be steps that any individual can take to minimise the effects on them.

2. Official figures released subsequently suggest that a recovery may be on the way. The Bank of England predicted a stronger national economic showing for the third quarter of 2020 (relevant figures are yet to be released), while the IMF is predicting growth for the world economy as a whole next year.

So, bearing in mind that, over recent months, the Scottish property market has, on the whole, outperformed that of the rest of the UK, what might this recession mean for landlords in the country? And, if you are a Scottish landlord, can you come up with a strategy to boost your chances of weathering the recession unscathed and perhaps even to improve your position?

First, don't panic!
It's not only a catchphrase from a well-known TV comedy favourite, it's also very good advice. If you're struggling to find new tenants, if existing ones are defaulting on the rent, if sold property prices are wobbling just as you're thinking of selling or if good mortgage deals are proving hard to come by, it's all too easy to panic and make a hasty decision. You might be lucky and discover that you made the best choice in the circumstances. However, as a rule, another old catchphrase is worth remembering: more haste, less speed. Difficult though it might seem, it's always best to think about all your options and, where relevant, to seek appropriate advice. Your mortgage lender, a broker, independent financial advisor, a lettings agent or a landlords association are all potential sources of advice and support.

Secondly, think about using a lettings or management agency
This might not be your usual strategy, but a good lettings agency can prove a useful buffer between you and the vagaries of the property market. For example, an agency can help you find the most suitable tenants by advertising the property in the most appropriate ways and then by asking the right questions at the right time, getting proof of a prospective tenant's "right to rent", taking references and conducting credit checks. As well as taking responsibility for overseeing rental payments, an agency that also manages the tenancy should also ensure that you comply with all relevant legal obligations. These include those relating to gas, electricity and fire safety.

Thirdly, and in a similar vein, think about taking a regular financial health check
In the property world, it's relatively normal to think that professional financial advice comes into its own when seeking a new mortgage - and then to forget about it for most of the rest of the time. However, a good financial adviser can prompt you to re-evaluate your financial strategy. This might mean seeking a remortgage if you are currently on a deal that's less competitive than others available on the mortgage market. It might also make you reconsider your investment goals. For example, even if you began your journey as a landlord with the aim of capital growth, it's possible for there to be periods of time when focussing on rental yield (or vice versa) can be a sensible approach.

Fourthly, take good care of your properties
Given that dilapidated, uncared-for homes can struggle to find buyers and their sale prices can fall far short of even average sold property prices, a well-maintained property is self-evidently a prudent investment in your long-term financial future. It's also usually the key to short and medium-term certainty, on the basis that good tenants want well-cared for homes to rent. If you don't have what they're looking for, they'll go elsewhere. This is particularly important to remember in cities such as Edinburgh and Glasgow with their thriving rental markets. However, even in smaller markets, a bad reputation among tenants can take a long time to throw off.

Fifthly, remember that your investment is also your tenant's home
Yes, you'll want to ensure that the tenant is looking after the property properly and that there is no outstanding repair work needed, but you must do so within the parameters set by Scottish property law. Your right to enter the property in order to check its condition is not absolute: you must give a minimum of 24 hours' notice in writing and, if someone other than yourself is conducting the check, the notice must detail this. Done properly, your regular inspections of the property can also be used to foster a good relationship with your tenants, which could prove invaluable when the lease comes up for renewal.

Finally - and perhaps most importantly - think hard about new investment opportunities
It might be tempting to batten down the hatches and hope to weather the economic storms by clinging on to your existing investments rather than selling or buying anything. For some, this will be the right approach - and taking the advice in the points above can help you assess if this is you. For others, a recession can present opportunities. This may sound unpalatable but it's also a potential contribution to a wider long-term economic recovery. For example, selling a property can free up cash to invest more profitably elsewhere; just make sure you're not tempted to overvalue as this will deter buyers and may mean that your property lingers on the market for longer than the local average. You might want to buy a new property in areas with strong, ongoing demand from tenants and proven good yields. Glasgow is an obvious choice and, at 8.71%, the G52 postcode offers one of the UK's highest average rental yields. However, it's Falkirk, and FK3 in particular with its average rental yield of 9.51%, that heads the field.
Nethouseprice newsletter
You can sign up to our newsletter and join Nethouseprice's community of over 190,000 members who get regular property tips, relevant offers and news, click here http://nethouseprices.com/auth/user-register
Source: Nethouseprices 16.09.20