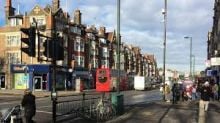 What do Barnet, Cambridge, Chessington, Cirencester and South Norwood have in common?

If you've been reading the news recently, you've perhaps already clocked that these are the five most popular areas for rental searches at the moment.

At the other end of the scale, several areas traditionally very popular with renters have experienced a slump in demand from prospective tenants. Demand has fallen most sharply in Earl's Court (perhaps at least partly as a consequence of its popularity with the overseas gap year students who are not currently arriving in the UK in anything like their normal numbers). However, this is a familiar story across London, with Moorgate, New Cross, New Cross Gate and West Kensington all vying with Earl's Court for the dubious crown of the area in which rental demand has fallen most strongly.

While generalisations are not always helpful, it's apparent that many renters in the south-east of England currently prefer homes outside city centre hotspots. Whether this demand will be sustained in the longer term is, of course, likely to depend on home working trends. Despite the potential for cost savings, not every employer will necessarily be prepared to accept its employees working wholly or even partly from home once the current crisis resolves. Junior employees, in particular, may be expected (and may want) to return to the office. As a result, it would be premature for landlords to anticipate a total collapse in demand for homes within easy reach of central London or other similar major cities. Looking at the current situation as analogous to a void period may be of some help, and as much from a psychological as a practical point of view.

In the meantime, let's look at what prospective renters can expect from properties in Barnet, Cambridge, Chessington, Cirencester or South Norwood - and what a landlord seeking to invest in one of these areas might look for in a purchase.

1. Barnet
Served by the northernmost end of the northern line, Barnet is the perfect compromise for many people. Central London is within relatively easy reach while major roads, including the North Circular (A406), the Great North Road and the M1 make leaving the city altogether as straightforward and as quick as is possible.

Rental housing stock includes a reasonable proportion of one-bedroom flats, albeit at typical monthly costs that are significantly lower than comparable properties further into London. Despite this, many of the one-bedroom flats currently on the rental market have had their asking rents reduced - adding further weight, if it was needed, to the theory that it is larger homes, with more space for home-working and perhaps also gardens, that are most in demand. Local estate agents confirm that properties with at least two bedrooms are currently attracting the most interest. Those with private outside space and convenient access to public transport are finding new tenants fastest.

The sales market is also strong, with almost 80 new properties being listed in the past seven days. There's a striking if unsurprising overlap between homes appealing to would-be owner-occupiers and landlords, meaning that sold property prices remain relatively robust and that the best homes are going under offer rapidly.

2. Cambridge
Around an hour from London by fast train, and at least half as much again by car, Cambridge has never been an obvious place of residence for London commuters. However, with the city of Cambridge and its surroundings sometimes referred to as "Silicon Fen", the area's economy is a strong one and its housing stock has long been in demand by highly-qualified professionals as well as among staff and students associated with the two universities. Now, in addition to these pre-existing groups of potential tenants and home-buyers, local estate agents are reporting increasing interest from Londoners looking to move out of the capital. Some want to "try before they buy" and seek out rental homes.

Almost half of the more than 600 properties currently available to rent in Cambridge have at least two bedrooms and almost one quarter have at least three. Many of the larger homes, especially those with five or more bedrooms are aimed at the student market and come fully furnished, but there are a number of well-presented unfurnished four-bedroom homes being marketed to the family renter.

Homes particularly suitable for family buyers (i.e. with three or more bedrooms) make up the bulk of those currently available for sale. Prices are lower than for comparable properties in London, but asking prices well into seven figures are not uncommon.


3. Chessington
Chessington's location within the Royal Borough of Kingston upon Thames makes it the ideal choice for many of those who want more - or a greener - space while staying within Greater London. By and large, this is an area of owner-occupiers, with fewer rental properties than in other similar areas. Interested tenants may need to act fast and ideally register their interest with local letting agents, as properties tend to be snapped up quickly. This may suggest that this is an area of potential interest to the buy-to-let investor. Estate agents have not been slow to realise this and many of the homes currently for sale are highlighted as being of particular interest to landlords.

4. Cirencester
This picturesque Gloucestershire town lacks its own railway station, making it an unlikely destination for anyone facing a regular commute to London. There's a wide choice of homes on both the rental and sales markets. Terraced homes, fetching sold property prices that average almost £285,000 are the most common.

5. South Norwood
Another Greater London hotspot, this time within the borough of Croydon, South Norwood has had its fans for a long time. Its more recent journey to wider popularity has resulted in a jump in demand for rental properties, especially those with gardens or other outdoor space. Renters looking for one or two-bed properties have a good choice of purpose-built flats and maisonettes, or traditional conversions. There are fewer larger properties but those that are currently on the rental market are mostly targeted at families.
Nethouseprice newsletter
You can sign up to our newsletter and join Nethouseprice's community of over 160,000 members who get regular property tips, relevant offers and news, click here http://nethouseprices.com/auth/user-register
Source: Nethouseprices 21.09.20