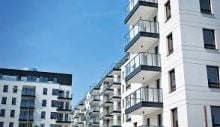 A certificate confirming that a building is constructed without recourse to combustible materials ought to be a real selling point. However, for many would-be sellers of flats in multi-home apartment blocks, the EWS1 certificate is currently causing more issues than it is solving.

Background
Intended to reassure buyers and mortgage lenders that a building's construction and especially its external walls are free from potentially combustible materials (particularly aluminium composite material), the certificate was introduced in December last year. Prompted by the Grenfell Tower tragedy, its aim is laudable and important: to ensure protection for the occupants of buildings built prior to 2018 when stricter fire regulations came into force.

Whilst not a legal requirement, the EWS1 certificate was developed in conjunction between Barclays and experts from the Royal Institution of Chartered Surveyors (RICS). One of the intentions of its architects was to make the process of valuing and selling high-rise properties more straightforward. A seller with a valid EWS1 certificate is more likely to secure a sale as banks and building societies are, in turn, more likely to issue a mortgage on the property.

However, the new scheme hit a snag almost straightaway. Although the EWS1 scheme was intended to apply to the 200,000 or so buildings of six or more storeys (presumably because these are the buildings most likely to incorporate dangerous cladding), the government wanted to go further. Whether responding to public pressure or for some other reason, at the start of 2020, government ministers issued statements that fire safety standards should be improved for all blocks, including those with five or fewer storeys. While few could - or would want to - argue with this, the opaque way in which these statements were phrased has proved unhelpful.

Sellers are now reporting issues with securing sales on properties within a block. These issues are occurring with striking regularity even in those neighbourhoods where sold property prices have remained strong in the face of a weakening economy and the ongoing pandemic. The problem shared by the majority of these sellers - whether they are buy-to-let landlords or owner-occupiers - is not necessarily the existence of dangerous cladding but the lack of an EWS1 certificate.

Freeholders
The granting of an EWS1 certificate is a job for freeholders. It is their responsibility to commission the survey that will (hopefully) result in an EWS1 certificate. Once granted, a certificate is valid for a period of five years and covers an entire block. Individual leaseholders do not need (and, indeed, cannot obtain) separate certificates. Although leaseholders chasing a sale may blame procrastinating freeholders for the lack of an EWS1 certificate, the real reason seems to have more to do with a lack of surveyors qualified to carry out the inspection. An estimated 300 individuals are currently certified to conduct these surveys - and with thousands of buildings awaiting inspection, it is all too easy to see why some freeholders have been told that their property is unlikely to be examined for up to six years.

The inspectors are rightly prioritising the tallest buildings as these are the ones posing the greatest level of risk to their occupants. However, with lenders taking a more cautious stance than ever, those who live in smaller blocks (and, increasingly, including those whose building has no cladding at all) are finding themselves unable to sell without a valid EWS1 certificate. For these individuals, sold property prices have become irrelevant: for the moment, they are stuck with a genuinely unsaleable property.


Mortgage prisoners
It isn't only those hoping to sell who are facing problems. Would-be remortgagers are being similarly affected. Lenders' caution extends to valuations for a remortgage. The result is flat owners stuck on standard variable rate mortgages and unable to secure a lower fixed rate or tracker deals. Accounts of individuals attempting to swerve the issue by changing to a buy-to-let mortgage and renting out the property have a similar conclusion: banks are also refusing to lend on this basis.

So, what can you do if you find yourself in this sort of predicament?

First, it's worth speaking to your freeholder. Are they doing everything they can to secure an inspection? After all, it isn't merely an EWS1 certificate at stake; it's also a genuine potential safety issue. It may be worth banding together with fellow residents - a residents' committee is ideal for this if you have one - to express your concerns in a coherent and reasonable manner. In the absence of an EWS1 certificate, ask if the management committee can give you a schedule of work to indicate when the assessment might be carried out.

Secondly, speak to mortgage brokers. With buildings of fewer than six storeys, you may find that a broker can turn up a lender willing to lend without an EWS1 certificate. This may be more likely if your building has a current fire risk assessment that shows no specific problems.

Thirdly, if your freeholder actually manages to obtain an EWS1 certificate, make sure you highlight its existence to your mortgage provider, estate agent, solicitor handling the property sale and any other interested party. Although many of the reports of sales stymied by the absence of an EWS1 certificate indicate that problems tend to occur quite late on in the transaction, it's quite possible that other potential sales never get off the ground due to concerns over fire safety. A current EWS1 certificate indicating no issues as to building construction can justifiably go a long way towards ameliorating those concerns. However, bear in mind that five-year duration already mentioned. EWS1 certificates are a new beast. This means that it's hard to know whether it will be easier to sell a property that has an expired certificate than one that has never had one but a prudent individual might anticipate a certain level of difficulty. This may affect when (or if) you choose to market a property for sale.

Finally, if you really need to sell and buyers needing a mortgage can't proceed due to the absence of an EWS1 certificate, you may strike it lucky with a cash purchaser. Of course, you'll almost certainly need to accept a lower price but if this is the difference between selling and not selling, you may think it worth it.
Nethouseprice newsletter
You can sign up to our newsletter and join Nethouseprice's community of over 160,000 members who get regular property tips, relevant offers and news, click here http://nethouseprices.com/auth/user-register
Source: Nethouseprices 01.10.20