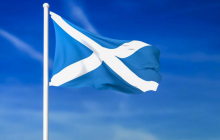 The Scottish property system is frequently lauded for its relative transparency and user-friendliness, particularly when compared to England and Wales. However, it still requires a little know-how to navigate successfully and smoothly.

1. Legal representation

The right time to instruct a solicitor is before beginning the property search. This is because buyers need their legal representative to make offers on their behalf and, perhaps even more pertinently, to guide them as to how much to offer. This guidance can be as useful in a static or falling market as it is when there's considerable competition from other buyers and sold property prices are rising. Omitting to take appropriate advice is a significant handicap for a buyer, particularly given that most properties are not advertised at a specific asking price (see below).

2. The Home Report

Every Scottish residential property seller must commission a Home Report before putting the property up for sale. Divided into three parts, a Home Report consists of a survey and valuation, a property questionnaire, and an energy efficiency report. Interested buyers can request the Home Report and the seller or their agent must pass it on within nine days of receiving the request. The information in the Home Report helps would-be buyers decide whether or not to make an offer and, if so, how much. It's sufficiently comprehensive to reduce the chance of a buyer subsequently trying to renegotiate an offer as often happens south of the border in England and Wales. As well as straightforward information such as council tax bands, a Home Report also contains information that, in England and Wales, a buyer or their representative would have to find out for themselves. For example:

- Details of any issues affecting the property in the past e.g. storm damage, flooding or asbestos use.
- Any notices affecting the property.
- Details of any specialist works or guarantees affecting the property.
- Details of any extensions or alterations made to the property.

3. Blind bidding

Most Scottish properties are sold via blind bidding. This means that the seller, with support from their solicitor and/or estate agent, sets a minimum price. Interested buyers, also with the guidance from their own solicitor, make offers around or above that minimum price. The final price paid depends on the level of competition for the property. Occasionally, properties are advertised for a particular asking price but this is much less common.

4. Notes of interest

A buyer who finds a property they're interested in purchasing should inform their legal advisor, who will then make a formal 'note of interest' with the seller. If a seller receives more than one note of interest, the process is likely to proceed to a closing date. This is the date by which all formal offers must be made. In less competitive markets, where only a single potential buyer has noted their interest, the seller may agree to allow the buyer to enter into negotiations regarding the price. A formal offer must include several components:

- Details of the property concerned.
- When the would-be buyer wants to receive the keys.
- The price offered.
- Details of any items the buyer wants to buy from the seller that would normally be excluded from the sale e.g. a garden hot tub, curtains or particular pieces of furniture.

5. Missives

"Missives" is the catch-all term for the correspondence between buyer and seller (or, more specifically, between their legal representatives). It starts with the buyer's offer and may proceed to a qualified acceptance and subsequent letters negotiating the precise terms of the sale. Once both sides are agreed, there is a binding contract. Pulling out at this point will incur very significant financial penalties.

6. Conveyancing

This is where the buyer's legal representative conducts the legal process of transferring ownership of the property from seller to buyer. As part of this process, the legal representative will inspect the deeds, note any unusual conditions, legal limitations or other obligations affecting the property's use. They will also ensure that any existing mortgage or legal charges are paid off.

7. Settlement

Settlement is the point at which the buyer takes legal possession of the property. It usually takes place on the pre-agreed date of entry. It's also the point at which money transfers from the buyer's mortgage lender or own finances.

8. Registration

The buyer's details are added to the Scottish land register.

9. Fees and other costs

Sometimes known as "outlays", these cover the fees the buyer must pay to their legal representative and search charges but also any other sums due to the government, such as Land and Buildings Transaction Tax or anything owed to the Registers of Scotland.

10. What about Covid-19?

Finally, the question we can't avoid including: how does the current pandemic affect property transactions?

First, it's worth noting that sold property prices are holding up well across much of the country. This might seem of dubious value to a buyer, particularly one who is making their first step onto the ladder but it should provide a measure of reassurance that similarly, the average time taken for a property to go under offer is not significantly altered from pre-pandemic averages. Of course, both of these factors may change but, at the moment, the popularity of homes in hotspots such as much of Edinburgh and Glasgow, as well as in rural areas within reasonable commuting distance of major centres of employment, is helping to buoy up the whole market.

Secondly, it's very important to remember that this is a situation in flux. Buyers should always check with their solicitors to ascertain the current rules. At the time of writing, despite stricter anti-Covid-19 measures, the Scottish government is still allowing house viewings and moves to go ahead. However, buyers should expect the viewing process to be different and also to beware additional local lockdown measures. In-person viewings may not always be possible, whether as a consequence of lockdowns or due to seller vulnerabilities. Where in-person viewings are going ahead, buyers must wear masks, use hand sanitiser if requested and adhere to social distancing rules and guidance.
Nethouseprice newsletter
You can sign up to our newsletter and join Nethouseprice's community of over 160,000 members who get regular property tips, relevant offers and news, click here http://nethouseprices.com/auth/user-register
Source: Nethouseprices.com 14.10.20