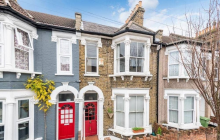 Lockdown, prolonged periods at home, lack of regular face-to-face contact with family and friends, and employment uncertainty have made many of us reassess our housing choices.

1. Selling

If you believe what you read in the press, never have so many people sought out a new home with a bigger garden / room for a study / in the country. While it's true that not all enquiries translate to subsequent sales, there's no doubt that estate agents in parts of the country are receiving high volumes of enquiries. Perhaps unsurprisingly, market towns and villages with "facilities" are among the most popular. Take Hampshire, for example. Long popular with commuters to London, parts of the county have become a byword for high sold property prices and considerable competition for homes. Estate agents are now reporting an upsurge of interest in areas outside the typical commuter zone - that is, places not within easy reach of a fast rail link into London. Romsey, Petersfield and Alton are all seeing more enquiries from house hunters than usual, as are larger villages such as Stockbridge. There are also anecdotal reports of Londoners buying or renting sight unseen, particularly when it comes to large rural properties. While this may be uncommon and is a phenomenon that's unlikely to outlive the pandemic, it does highlight buyer demand. If you live somewhere that's attractive to those moving away from larger cities, now is an excellent time to sell.

Of course, you may not be thinking about selling primarily to make money. You may be doing so in order to move nearer to family. Particularly with long-distance relocations, this might easily mean having to adjust your property expectations. A budget of even £450,000 buys very different properties in different parts of the country. The prospect of losing a playroom, utility room or even a couple of bedrooms might seem daunting but could equally be a price worth paying. And, with Marie Kondo and an emphasis on sustainable living (and shopping) very much in vogue, there's never been a better time to reassess how many possessions you own and how you store them.

2. Home improvements

Builders are like gold dust in many parts of the UK at the moment. Loft conversions, side extensions, garage conversions, home office constructions and the like are keeping them exceptionally busy as more homeowners than usual seek to adapt their homes to suit their needs. You might already be among them or you might be considering your options. Perhaps a year without a holiday or significant expenditure on commuting costs or particular hobbies has given you the financial flexibility to put your plans into action. If so, that's great - but, equally, even though working at the kitchen table or in your unheated garden studio no longer seems viable, money might be too tight to do anything about it. It hopefully goes without saying that sticking the cost on a credit card is generally a bad idea, although if you're very well-disciplined when it comes to finances, confident in your repayment abilities and have access to a 0% interest credit card, this might represent an option. With interest rates still low, your bank or other lender might be able to offer you an affordable loan. However, if financing the cost of home improvements is currently out of reach, try to think laterally. Could you effect a short-term fix by, for example, switching bedrooms around to give someone more space to work? Would a smaller purchase of a proper desk or an office chair make home-working more tolerable?

3. Selling or downsizing for financial or employment reasons

Understandably very tricky for most people who find themselves facing this situation, it's important to remember that there is help out there. In non-Covid times, your first port of call should be your mortgage lender (if you have one). It may be an uncomfortable conversation but no lender wants to see a borrower default on their mortgage and risk repossession. The lender is likely to ask you to complete a financial assessment; this is not so it can judge you, but so it can help you find a solution. This could be negotiating an affordable payment plan to repay any arrears. It might be an offer to change the date on which you make the payments or the payment method. It might also be possible to renegotiate the total length of the repayment period in order to reduce your monthly payments.

If your financial problems are linked to the ongoing pandemic, you may have the additional option of requesting a three-month payment holiday. Although this scheme was due to end on 31st October, it has now been extended until 31st January 2021. This means that if you've not yet requested a payment holiday, you can do so up until that new date - and, what's more, you'll retain the option to extend it for a second three-month period afterwards. Similarly, if you've previously been granted a three-month payment holiday you can apply for a second three months. If you've already had the maximum six months of payment holiday but are still experiencing Covid-related financial difficulties, you should speak to your lender to explore the possibility of the sort of tailored support discussed in the preceding paragraph.

Ultimately, you may decide that selling or downsizing is best. Even though you might feel under pressure to sell, you'll naturally be concerned to ensure that your property fetches as good a price as possible. Choosing your estate agent carefully can help here. As with any sale, getting valuations from at least three separate agents is sensible but you should also satisfy yourself on the following questions:

-How will the agent market your property? (Shop-front, online, a board, etc.)
-Does the agent have recent experience of marketing and selling similar properties?
-Does the agent have a pre-existing pool of potential buyers?

If you're in a real hurry to sell, perhaps because you fear repossession (although do bear in mind that the moratorium on repossessions has been extended until 31st January 2021), you could consider an auction. Although sold property prices tend to be lower on average at auctions, this is not necessarily the case, particularly with desirable properties in popular areas. What's more, don't forget that you and the auctioneer can agree a reserve. And, even if your property doesn't fetch as much as it might have done had you sold via an estate agent, you're obviously likely to benefit financially and emotionally from being able to repay any outstanding debts sooner.
Nethouseprice newsletter
You can sign up to our newsletter and join Nethouseprice's community of over 160,000 members who get regular property tips, relevant offers and news, click here http://nethouseprices.com/auth/user-register
Source: Nethouseprices.com 16.11.20