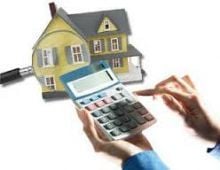 Owning a home is a wonderful experience. Having a permanent roof over your head may seem like a given, but that isn't always the case, unfortunately. So we should all be proud of ourselves and grateful to own a piece of security for our families. We can choose to start afresh when we move into our new homes, and it's an exciting thing all round.
But with this experience comes some level of financial burden, which can put pressure on us. We need to ensure we can afford our new home and all the bills that go with it, but we must also consider how this new home could cost us money and how to avoid unnecessary costs if at all possible. In turn, this means we can stay secure and pay the mortgage regularly. How exactly can we make sure we plan for these potential problems?
Do It Right The First Time
Every home requires a little DIY or professional care at some point, this can be as simple as putting up a shelf or resurfacing a wall, but whatever job needs doing it's always more cost-effective to get it right the first time. Not only does this save you time on repairing the mistakes that can happen during the work, but it will give a much longer-lasting result as well.
Making sure that you are hiring a professional plumber every time you need help with the plumbing in your house will help you avoid potentially disastrous water leaks. Technology has improved substantially over recent years and non-invasive water leak detection techniques can drastically reduce additional damage and costs incurred, learn more about non-invasive water leak detection. But getting it right the first time, and avoiding any low quality work will help you save money in the long run.
It always helps to do a little research before attempting to take on a DIY task, even if it seems relatively simple. Some research is necessary whether you hire a professional or you would like to do it yourself. Take your time to ask friends and family about the service they have received from a company, and what they can potentially do for you is worth the effort.
Maintain What You Have
It may seem obvious that we need to keep up the maintenance on our homes, even if it is a newer build, or seemingly there is very little to keep maintained. It can be as simple as hiring a registered gas engineer to come and service your boiler once a year, which helps avoid any failing parts going left unchecked, and ending up costing you a lot more financially in the long run.
Ensuring that you look after any appliances, electronic items and tools within the home is a proven way to make them last longer for you. These items aren't meant to be disposable, and you shouldn't need to be paying for repairs frequently if you are careful. It could be as straightforward as using approved dishwasher tablets, or a specific cleaning fluid when cleaning certain areas of the home. It would be lovely to go steaming ahead with the bleach to give the house a thorough clean, but it's always worth checking if the worktops and floors can withstand that before you end up with expensive and unfortunate damage.
Homeowners are sometimes surprised to find that some simple maintenance issues can help them avoid things like damp inside the walls of the home. For example, if you have gutters that need cleaning out, and they are overflowing this can end up running straight down the walls and into the brickwork. Nobody wants that to happen, and it can be excruciatingly expensive to fix as well.
Buy Cheap, Buy Twice
You see a great deal on a carpet that looks like a great idea, and you think that it should be good enough. Then six months down the line you realise it's falling to pieces, and you have to buy a whole new replacement. This is, of course, false economy and can end up costing you much more than you had in your budget. Don't be afraid to shop around for a fair price, but always remember that if something seems too good to be true, it usually is.
When you're working with a tight budget remember that sometimes spending a little more over time could save you money and hassle over the years, so be mindful of this whenever you're looking for a new piece of furniture or anything that you want to withstand the test of time.
Search For Savings
It is, without a doubt, a good idea to have some savings behind you as an emergency fund in case something goes wrong. Having to borrow money when you have a disaster to pay for is not the best way of going about things. This method can end up with you chasing your tail and finding it challenging to keep up with the interest and other potential charges. Unfortunately, people end up in a lot of debt and struggling through these problems. The amount you have in savings is entirely up to you, but putting some money to one side every month will soon build-up, and you will be glad you took this route if anything does happen to go wrong.
The knowledge that you have some money backing you up, and that you aren't left without the basics such as running water or electricity if the worst should happen is comforting and can help you feel better about a situation. Being extra cautious can seem a little unnecessary to some. Still, many people report feeling a tremendous sense of relief when they realise that there is enough money in the bank to help with urgent repairs.
Get Home Insurance
House insurance is not only a great idea; sometimes it is necessary to be able to take out a mortgage in the first place. The reason for this is simply that we don't always know what is around the corner, and mortgage companies know that if someone falls into a problematic situation (through accidental damage or foul play), then these difficulties can escalate. This is especially true if they aren't able to gain help from insurance, which is ultimately not the best way forward for the homeowner or mortgage company.
Most good insurance companies offer accidental damage cover, so if anything does happen that's out of your control, you won't have to pay out vast sums of money to fix it. Insurance comparison sites can help you find the best option for you, and it's always a good idea to read the small print to avoid any misunderstandings.
The overarching message here is that if you are careful, get things done the first time correctly, and maintain your property to a high standard, then you needn't worry about the money that can potentially trickle out of your home. Whether that's through unnecessary repairs, and damages. We all know at least one person who has found themselves spending money unexpectedly on their home, because they didn't think ahead, and we want to avoid this if at all possible for ourselves.