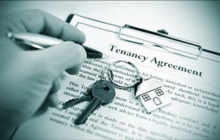 Renting out property is a great way to make passive income in Pennsylvania. You can earn good money without doing too much work. However, that is not to say there is no work or that it will be all plain sailing. On the contrary, there are many things that could go wrong, turning a cash cow into financial strain.
No matter what happens, the last thing you want is for the value of your property to decrease over time, rather than increasing. Of course, you cannot do much when property prices in general come down – if there is a reason people are not buying property, such as a global pandemic, your property will lose value.
However, you can do what it takes to ensure the property itself retains its intrinsic value. When renting out your property this can be difficult, as tenants can inadvertently do damage. You can do all the background checks, and still have a tenant who makes a catastrophic error.
Renters insurance can help keep the value of your property stable. How is this possible? Let's take a look at exactly what you can expect with renters insurance in PA.
What is renters insurance?
Renters insurance is insurance that a tenant can take out when living in a home that they do not own. It insures them for losses incurred on the property as well as elsewhere. It even covers them for certain medical costs incurred through accidents.
Importantly, it can come with liability insurance. In other words, if they do damage to someone else's property or person, insurance may pay out that individual in the right circumstances. This, of course, can impact you as a landlord.
When negotiating the lease with a potential tenant, you can require that they purchase renters insurance. Insurance regulations differ according to your location, so be sure to get renters insurance Pennsylvania. It is inexpensive, and could save you both money. Here is how it could affect the value of your property in the long term.
Timely repairs
Ideally, property owners should always have cash on hand to take care of their tenants' needs. However, life happens. You may have recently lost an income source or come into unexpected expenses. Your safety blanket may be used up.
Then the worst happens, and your property is damaged by a fire caused by a tenant. Even if your own insurance will pay, you are still going to be stuck with a copayment. If you simply don't have the money, you might have to put off repairs, losing the tenant while the price of the property plummets.
Renters insurance may take care of your copayment, so that you can see to repairs immediately. You retain the tenant, and the damage does not spread due to neglect.
This will also keep your insurance costs and excesses from rising after a major claim.
Tenants will speak up
If your tenant is tight on cash and they cause damages to your property somehow, they may hold off from informing you. Rather than taking care of the problem, the damage only gets worse. The tenant sacrifices their security deposit rather than paying out of pocket with money they can't afford.
With renters insurance, the tenant will not have to put up the money to take care of damages. Instead, they can tell you immediately, safe in the knowledge that they are covered.
Liability cover in Pennsylvania
Finally, it is important to note that tenants in Pennsylvania can get renters insurance which includes liability cover. Tenants inevitably do damage that may not be covered by your insurance or theirs. If they simply cannot pay for it, there is little you can do to claim directly. After all, no matter how much you threaten them, they cannot pull money out of thin air.
With liability cover, you can claim against them and their insurance will pay. This means that even if you are both in financial straits, you can take care of these unexpected costs. Your property remains in good repair and retains its value.
You cannot predict the property market. No matter how well things are going, the world can change in a moment. Considering that property is a long term investment, there is ample opportunity for things to go wrong.
However, you can do what it takes to maintain the intrinsic value of the property. Renters insurance can help keep your tenants from doing damage that neither of you can afford.