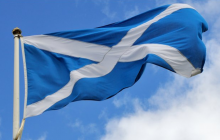 The tail-end of 2020 might not seem like the best time to consider beginning a buy-to-let adventure but, taking comfort from the old maxim that it's always darkest before the dawn, if you are tempted, here are a few pointers to get you thinking the right way.

1. Check your finances for the purchase

Pick the right property (or properties!) and buy-to-let in Scotland is potentially very lucrative. This is especially true of Glasgow, where landlords currently enjoy some of the highest rental yields in the whole of the United Kingdom. However, even a yield of 8.71% (the average figure for the G52 postcode) will not compensate for poor financial planning. As well as the obvious - are you looking at homes within an achievable bracket of sold property prices and have you budgeted for legal fees, property valuation costs and survey fees? - the would-be buy-to-let investor must also make provision for the property's ongoing maintenance. Finally, of course, a potential purchase might attract Land and Building Transaction Tax (LBTT). If you're used to the Stamp Duty system in England and Wales, it's important to note that the purchase price bands differ in Scotland. Currently, it's also not worth banking on benefitting from the temporary changes to the LBTT rates that were introduced earlier this summer as these rates are due to revert to their original levels in March 2021. Although the average Scottish property transaction normally takes up to 8 weeks, there's evidence to suggest that current average timescales are exceeding this.

2. Get the right mortgage

Unless you're a cash buyer, you'll need a buy-to-let mortgage - and finding the right one is not always a quick process. You might benefit from the help of a specialist mortgage broker (not one tied to a specific lender) and you should also be prepared for the higher rates that go hand in hand with most buy-to-let mortgages.

3. Pick the right area

You need to research geographical areas before looking at specific properties. Your reasons for choosing a particular area may not be the same as for another landlord but you need to know what they are. They might be cost-driven but, equally, you might want to target a specific demographic, such as students at a particular university or parents keen to live in a certain school catchment area.

4. Don't rush in to a purchase

Very few, if any, properties should be "heart over head" purchases - and a buy-to-let investment is definitely not one of them. Here, the Home Report, commissioned and paid for by the seller, is your best friend. You should read and digest its contents carefully and, where it seems prudent, you should seek additional advice. As well as the all-important information on the property's condition, pay particular attention to the section that details the property's contents and any previous alterations made to it, as this gives a firm clue as to the likely costs inherent in bringing it up to rentable standard.

5. Know your legal obligations

If you already rent out property in England or Wales, you'll doubtless be familiar with the "right to rent" rule. This refers to a landlord's obligation to verify that a prospective tenant has the legal right to rent residential property. With only a few exceptions (most notably for student accommodation), the obligation applies to all tenants, including British citizens. It's another administrative hoop for landlords or their agents to jump through - but it's one that does not apply in Scotland.

6. Background checks on tenants

Any rental property, no matter how cheaply it was purchased, represents a financial investment. That said, few investments can be left to look after themselves, and a rental property is no exception. What's more, failure to take appropriate care of it risks costing the landlord. While the most obvious cost could come far down the line when the landlord decides to sell and discovers that their property fails to find a place in the sold property prices bracket to which it had been assumed to belong, other risks are more immediate. For instance, a property that is damaged by its tenants will cost its landlord money to repair. Equally, having a houseproud tenant is no guarantee of that tenant having the financial wherewithal to make the monthly rental payments. Consequently, it's only prudent for a landlord in Scotland to make certain background checks on prospective tenants. The exact checks will vary from landlord to landlord but might include:

- an ID check. This is usually photo ID, such as a passport or driving licence, but could be a council tax bill or similar

-proof of financial circumstances. This is aimed at ensuring that the prospective tenant can pay the rent and so might include proof of salary in the form of payslips, bank statements to prove self-employed income, a letter from an employer confirming duration of employment, or confirmation of any benefits received. It might also include a credit check, although the prospective tenant will have to consent to this and the landlord must pay a fee (usually to a specialist company who will then conduct the check on their behalf)

-references from previous landlords. This is self-evidently to confirm that the would-be tenant paid their rent on time and in full, and kept the property in decent order.

7. Guarantors

Long a feature of student lets, guarantors are popping up in more tenancy agreements than ever as landlords seek to protect themselves against the risk of a tenant defaulting on their rent. It's worth remembering, however, that the average adult (non-student) renter might reasonably struggle to find another adult willing and able to act as their guarantor. As a result, it's best to restrict the use of guarantors to circumstances in which the tenant has a poor credit history, is unemployed or is unable to provide a requested reference.

8. Watch out for illegal premiums

Scottish law is very specific on what a landlord is allowed to charge a tenant. Permissible sums extend only to rent and a refundable deposit, which is capped at two months' rent. Anything else is classed as an illegal premium. This includes fees for credit checks and anything described as an administration or holding fee. A tenant has the legal right to try and reclaim an illegal premium. At the same time, the landlord could find themselves guilty of an offence.
Nethouseprice newsletter
You can sign up to our newsletter and join Nethouseprice's community of over 160,000 members who get regular property tips, relevant offers and news, click here http://nethouseprices.com/auth/user-register
Source: Nethouseprices.com 30.12.20