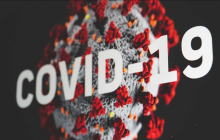 A shortage of homes for sale, disappointing sold property prices, fearful buyers reluctant to make a move: these are just some of the headlines that have occupied the UK property press since the start of the Covid-19 pandemic. However, there are also other effects - and some of these may be news to you.

1. Completion dates have become a moveable feast

Have you heard of the Law Society Covid-19 rider? If you're planning to buy or sell property, you ought to have been warned about its existence, although whether or not you have is likely to depend on your solicitor or estate agent. Drafted back in May, it allows any party in a property chain to move the completion date by up to 90 days for any one of four specified reasons. This move can happen at any time after exchange and up to and including the planned day of completion itself.

Each of the permitted reasons relates to Covid-19. In essence, the reasons are that:

-the buyer, seller or occupier of the property is complying, or trying to comply, with UK legislation, government guidance or restrictions concerning Coronavirus;

-essential services, such as HM Land Registry or a removal company, are complying, or trying to comply, with UK legislation, government guidance or restrictions concerning Coronavirus;

-as a result of issues relating to Coronavirus, the UK financial system fails to deliver the balance of the purchase funds to the seller on completion;

-as a result of issues relating to Coronavirus, any financial institution, including Help to Buy, fails to deliver funds to the buyer's conveyancer.

What's more, although the provisions require "good faith" on the part of all concerned parties, any party can invoke one of the defined recissions without providing proof of its reasons. With appropriate legal support, another party in the chain may be able to negotiate the maximum delay downwards, but they cannot prevent invocation of one of these reasons in the first place.

The upshot is that parties to a property transaction cannot currently be certain of the completion date until completion has actually occurred.

If yours is a transaction involving properties on either side of the English and Welsh borders or a single property with a boundary that spans the border, it's worth noting that the legislation in each country, although similar, is not identical. Consequently, depending on the regulations (and any amendments) in force at the time, the recission events may not be identical in both countries.

2. The investors are still out there

If you only believe what you read in (at least certain sectors of) the media, you'll doubtless be convinced that property investors have melted away faster than ice-cream in the sun. However, the real picture is more nuanced. Take tenanted properties, for example. Estate agents specialising in this sector of the market have reported greater successes in continuing to sell them where they put together a comprehensive portfolio of information for prospective buyers to review. Ideally, this includes a video of the property for sale, but it certainly includes detailed floorplans and room specifications plus information on rents, rental yield and safety certificates. In Scotland, it would also include the Home Report. This "nuts and bolts" information goes to the core of whether or not a property is a sound investment purchase. Needless to say, the strategy works less well with owner-occupier purchases, where facts, figures and practicality tend to form only part of the equation.

A second very important reason that explains why investors are still very much present stems from those disappointing sold property prices mentioned at the start of this article. The buoyant market of 2019 was not particularly inviting for many savvy investors. After all, purchasing a property via a bidding war rarely represents a sound investment footing. Far better to wait for the market to drop a little and the competition to lose some of its heart. In Scotland, in order to boost rental yield and the prospect of good capital growth, many investors stick to a tried and trusted maxim of not paying more than 10 per cent above the property value given in the Home Report. For most, adhering to this has been much easier in 2020 than it was a year earlier.

3. Business continuity at the Registers of Scotland

When the Registers of Scotland (RoS) closed its offices on 24 March 2020, it threw buyers, sellers and industry professionals into an uncertain holding period. When would sales resume? What was going to happen to transactions already underway? Fortunately, when it came to dealing with the technological challenges posed by lockdown, the RoS proved one of the more innovative bodies. As from 27 April 2020, it started to accept digital registrations, allowing a number of sales to proceed without much difficulty. Although this is now "old news", we include it as an illustration of one of the ways in which an essential player in the (Scottish) property market was able to adapt and so make a difficult time somewhat easier and more predictable for at least some of those affected.

4. Money in the bank?

It's become something of a truism to note that, nowadays, money in the bank isn't worth what it once was. Of course, for many who have lost their jobs or seen their incomes slashed, this is a moot point. However, others, although they are too worried about the future to continue with past discretionary spending habits, are deterred by low interest rates from saving large amounts of cash in the bank or stock market. As has long been the case, the property market is a natural alternative repository for funds. And, with borrowing still cheap and, at least for those with good credit and decent equity, readily available, it's unsurprising that property purchases are still going ahead even among owner-occupiers. Anecdotal evidence from estate agents across the UK suggests that many buyers are putting greater thought into the longevity of a purchase than they might have done a year or so ago. On a similar note, some of those not actually purchasing a new home are choosing to invest spare cash in their current properties in an attempt both to future-proof where they live and to put funds to good use.
Nethouseprice newsletter
You can sign up to our newsletter and join Nethouseprice's community of over 160,000 members who get regular property tips, relevant offers and news, click here http://nethouseprices.com/auth/user-register
Source: Nethouseprices.com 30.12.20