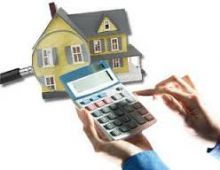 Selling your house can be a slow, agonising process. It can take weeks, maybe even months, just to get someone to look at the property, let alone decide to put an offer on it.
Of course, selling through an estate agent isn't the only way to pass ownership of your home onto someone else. You can always turn to a quick-sale, or buy my house, company instead. These are ideal if you want to sell quickly, maybe because you're moving imminently or simply don't want the hassle of going on the market. However, the money you get when selling your home this way can differ.
Here's what you can expect to be paid if you sell through a company like this.
It Will Never Be Full Price
No matter which quick-sale company you turn to, you'll never sell your house for the amount it's actually worth. This is one of the sacrifices you have to make if you want to get the property off your hands quicker. What you save in time, you lose in money, which could be problematic if you're looking to make as much cash as possible.
Obviously, you can still make a lot out of your sale, especially if your house has a high market value. However, if you're going down this route, just remember to adjust your future purchases accordingly. A buy my house company might not be the best option if you're looking to move somewhere bigger in an area where the market isn't cheap.
A 25% Discount Is Fairly Normal
Not all quick-sale companies have your best interests at heart, so it's not uncommon for them to pay as little as they can get away with. The good news is that you don't ever see discounts as low as 50% off the market value because they know that few people would be okay with that. What you tend to see instead is discounts around the 25% mark.
Selling your house for 75% of its value might not seem ideal, but again, depending on your situation, it could still cover everything you need. Plus, with various fees often covered by the buy my house company, you can get more than you think out of this deal.
Some Offer As Low As 10% Discount
It's rare for a quick-sale company to agree to buy your home for as much as 90% of its value. However, it's not unheard of, especially if you go through someone like House Buyers 4 U.
Promising to always pay anywhere between 80-90% of your property's value with money out of their own pockets, they definitely offer some of the stronger deals available. They're also the only firm to promise a 100% no fall through guarantee, which takes away even more of the stress that usually comes from selling a home.
If your property is currently worth £100,000, you could potentially walk away with £80,000-£90,000 within just two weeks of agreeing to sell here. So, if you're thinking to yourself, "who will quickly buy my house for cash without ripping me off?", you may have found your answer.
A Second Valuation Is Always Worthwhile
The money that a quick-sale company offers is based on whatever value they place on your home. Obviously, they won't just pluck a figure out of thin air, but that doesn't mean they'll be honest with the numbers either.
Some buy my house companies will try to fleece you by suggesting that your home is worth less than it actually is. After taking 25% off that figure, you can end up losing a fair amount of money during this sale. That's why it's always a good idea to have your home valued by an unbiased third party, so you can check whether or not you're being lured into a dirty deal.
If the difference is nothing more than a few grand, you don't have anything to worry about. Plus, plenty of quick-sale companies are genuine with the values they present, so you shouldn't assume the worst when you're given a quote. However, it does pay to be cautious and get a second - or even third - opinion, just to ensure the price they're willing to pay isn't a rip-off.
Working out how to sell your house is a big decision and one that shouldn't be dealt with lightly. Evidently, there are various routes you can go down, and in plenty of cases, a quick-sale company is a good option. They offer fast turnaround, can cover fees, and most of the time, you still get a great price out of them. Obviously, they're not always the immediate choice when cash is tight. If you're eager to sell, though, and your current financial situation allows for some wiggle room, it might be the best option for you.