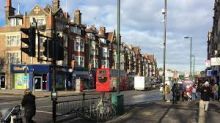 Property development is a huge business, whether it is carried out on a large scale or whether it is through individual properties or buy to let landlords. The concept involves taking a basic property or plot of land and renovating it to increase its value, whether you sell it at a higher price or rent it out to tenants and earn a regular, residual income.
On paper, property development is good business. Plus, all the fixer up shows on TV make it seem like a pretty straightforward and sweet gig. But if you are a beginner and delving into this world for the first time, few will realise the additional costs you could expect when developing a property.
Planning and design
If your chosen property needs planning permission (very likely) or proper designs, this will likely need a professional architect or home designer to assist you.
This is not as simple as drawing something on a piece of paper - since the measurements are absolutely vital to ensure that it meets your local planning permission requirements, is made to scale and incorporates other factors such as subsidence, flooding and other risks.
Surveyors
If you have found a potential property or site to start working on, you will need to have a surveyor check the building and the surrounding area. This can cost from around £300 to £1200 for a one-off property or much more if it is a hotel, block of flats or estate. The surveyor's role is crucial and they will check for wear and tear, water problems, flooding, planning issues and more. Read this guide on choosing a surveyor.
Broker fees
If you are using different types of funding for your property development and have applied via a broker, there will usually be broker fees of 1% to 2% of the overall loan value. This includes things like second charge mortgages, buy-to-let mortgages and residential bridging loans. Note that the broker fees can be negotiable, so try where possible to bargain these down.
Legal fees
Building a house, flats or residential property comes with legal fees incurred by your solicitors. You will need a solicitor to help see your mortgage or funding go through in order to purchase the property. The solicitor's role is vital, ensuring that the property is in good condition, running all the checks and allowing for a smooth transition of the deeds from one owner to another. Depending on the size and complexity of the property, legal fees can cost a few to several thousands of pounds.
Buildings Insurance
There are several different types of insurance that you will require for property development. Some of these you will need in your name (or company name) such as buildings and contents, public liability and business interruption insurance. For the construction company you use, you may need to double check that they have all the right policies in place including professional indemnity, contractors all risk insurance, employers liability and public liability.
In the event of any delays, damages to property or injuries to passers by or employees - you need to make sure that all the right cover is in place.
Early exit fees
If it is a pure development project, you may be looking to borrow funds for up to 24 months, but if you need to repay early or refinance under different terms, you may be hit with early exit fees for not seeing the loan term through. This will be presented to you very early in the contractual terms and application process - so be sure to check these beforehand.