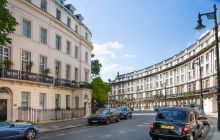 Did you know that at the end of last year London was named Europe's second-best prospect for property investment? Whether you did or you didn't, what does the accolade mean? Is it just clickbait or is it something for investors, landlords and perhaps also tenants to get excited about?

And what's the situation like now, several months into 2021?

Let's dig a little deeper.

To begin with, who decided that London occupied this place - and why?

The answer to the first of these questions is that it's the conclusion arising from the latest report on Emerging Trends in Real Estate. Authored by PricewaterhouseCoopers and the Urban Land Institute, the report inevitably focuses fairly heavily on the impact of the ongoing pandemic. Cheerily for those with an eye to the London property market, the report's view is that London is one of the so-called property "stalwarts". Sharing this tag with other major European cities, notably Paris and Berlin, what this essentially means is that the city continues to be seen as a stable, liquid and thus relatively safe bet for investors.

As to how London has managed to maintain its internationally well-regarded position over the last fifteen or so months, the answer is at least two-pronged.

First, the property industry in London found itself well-placed to cope with the challenges posed by the pandemic thanks to its pre-existing willingness to embrace technology. Digitalised, automated processes made it easier for the property industry to continue once in-person meetings were impossible. As well as benefiting existing investors, others also naturally turned towards those markets - such as London - that were already making regular use of digitalised processes.

Secondly, the question of yield has continued to influence investor preference. Indeed, there's some evidence to suggest that yield is assuming more importance than ever, particularly when compared to a pre-Covid-19 world. Even with average London yields standing lower than the typical national average, industry perception of the city as a "safe haven" has meant that investors have proved themselves prepared to stomach smaller percentage returns.

More generally (and this is a factor that applies across the UK), the current low-interest rate environment is another plus in London's favour, particularly for those investors who may also be considering options in other countries.


Residential vs office investment

It's fair to say that London's commercial property market is historically very strong and, unsurprisingly, it's where many investors have chosen to concentrate their focus. However, there are signs that the pandemic and, with it, the shift away from office-based work towards working from home has forced something of a rethink. Even as some seasoned property professionals, among them Location Location Location's Kirsty Allsopp, caution against a blanket assumption that home working is the future for the majority of us, estate agents continue to report a surge of interest in homes with outside space and room for home-working. Not unnaturally, where would-be buyers lead, sellers follow - and, sometimes, so do investors.

Of course, an investor considering whether or not to purchase a residential property with the attributes currently being sought by home-workers has to weigh up the likelihood of that property remaining attractive - and thus rentable - even if (or when) workers migrate back to central office spaces. Whatever the ultimate truth, the Emerging Trends in Real Estate report is unequivocal in its conclusion that the rise in home working is a major influence on investor behaviour in London. Looking at the ranking of investment's top 10 sectors for 2021, residential accommodation takes three of the places: private rented accommodation (7th place), affordable housing (8th place) and social housing (10th place). Meanwhile, office sectors do not feature anywhere in the top ten. How quickly this situation may change if current challenges in finding new commercial tenants ease remains to be seen. On the flip side, it's perhaps fair to point out that now could be a good time for a canny investor, who's prepared to take a gamble, to snap up commercial premises in the capital at sold property prices that offer excellent long-term potential for rewarding yields.



Buyer competition

Although sold property prices in the capital have not enjoyed the same percentage price rises as the strongest-performing markets elsewhere in the UK, asking prices remain solid (and higher than the UK average). Estate agents report that buyer competition is also very much a factor for anyone keen to make a purchase. While investors often have greater financial resources and less emotional investment in any particular purchase, it would be unwise to discount the effects that a slew of other would-be buyers are having on the market.

While on one hand it can seem tempting to look to buy in less popular areas, it makes good investment sense to remember that renters generally want to live in the same areas as buyers. Hence, unless an investor is prepared to take a punt on an "up-and-coming" area living up to its moniker and to wait to see the fruits of their investment, they are likely to be chasing similar properties to would-be owner-occupiers. Fortunately, a 40 per cent rise in properties for sale coming onto the market is going someway to easing the strain and also to ensuring that prices do not rocket as a consequence of a significant mismatch between supply and demand.

Local agents report seeing some of the strongest demand in the N4, NW6 and SE9 postcodes. These are also the areas in which property transactions are completing the quickest. For instance, compare the average 80 days, which is the time it takes for a home in SE9 to complete, with the average 129 days it takes in SE12.


Lettings sector on the up

Overall, 2020 was a difficult year for both commercial and residential landlords in London. Fortunately, there are indications that the tide is now beginning to turn. Estate agents report rising interest in residential rental properties as people anticipate returning to their offices - at least part-time - as lockdown continues to ease.
Nethouseprice newsletter
You can sign up to our newsletter and join Nethouseprice's community of over 160,000 members who get regular property tips, relevant offers and news, click here http://nethouseprices.com/auth/user-register
Source: Nethouseprices 30.04.21