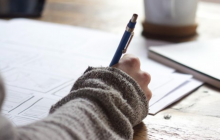 Boris Johnson, the UK prime minister, told ministers today to use the lessons of remote working to make public services more efficient. Around 15 million Britons have had to conform to remote working in the last 12 months since the covid pandemic started - but the Prime Minister has highlighted that continued remote working could be better for the public in terms of reducing traffic, busyness of public transport and draining other resources.
There has been a slow return back to the office spaces in London, since the 8th March with companies deploying different techniques. Some firms have opted for a full return, others a more partial return and some only limiting the number of employees in the office or building.
Some parties have highlighted their desire to continue working from home, stating they enjoy spending more time with their children and beating the daily commute which is often time-consuming and expensive.
Others have shared their desire for a swift return to the office, claiming that working from home has lost its appeal and they are missing the engagement and camaraderie that an office life can provide.
In his statement today, the Prime Minister has expressed that certain types of remote working could be a lot more efficient and free-up resources. In particular, he made references to virtual court appearances and online GP appointments - implying that they were more likely to run on schedule by taking transport out of the equation and smaller premises could be used. Thus, potential savings could be reinvested into frontline services and other government initiatives.
Getting rid of government buildings that are no longer needed and shifting these towards a more home working arrangement was also discussed at length.
Richard Alvin, a former government advisor and advocate of hybrid working practices, said "businesses have known of the efficiencies that flexible and home working can bring for nearly a decade, and whilst few have embraced a more flexible working the pandemic has increased awareness and opened both staff and managers eyes to a more efficient way of working."
The pandemic has accelerated shifts towards virtual working that ministers have been pushing for years. In the NHS, for example, about 90 per cent of GP appointments are now carried out online, compared with about 30 per cent before the pandemic.
Realistically, we are likely to see a combination approach. There will not be an immediate flurry of individuals back to high-rise London offices, but we may find a hybrid of both home working and office working together. Over the next few months, companies will start to address the layout and arrangement of their teams - and if there are likely to be huge savings on office space and overheads, it wouldn't be surprising for Mum or Dad to continue working on the kitchen table until further notice!