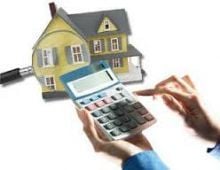 A year stuck at home has caused many to reevaluate their living situations. Not only has the housing market boomed, many have looked to expand or refurbish their existing homes.
A recent home insurance study carried out by Hippo suggests that over half of homeowners have made improvements on their homes since the beginning of the pandemic.
In fact, the home renovation market has been soaring with double the amount of homeowners spending at least £10,000 on their homes than in the previous year. Home improvements can also add the value of your home if you are looking to sell it in the future.
What many homeowners do not know, is how home renovations may affect their insurance policies. Here we explore what home renovations mean for your insurance.
Are Renovations Included in Home Insurance Policies?
Standard homeowners insurance policies tend to cover home renovations however, before undertaking any renovations, you should always check with your existing insurance cover.
What Home Insurance Factors Are Important for Home Renovations?
There are many factors to consider when deciding the correct insurance policy to cover your home renovation. Typically, home insurance policies will depend on the size of your home, its condition and how much it would cost to rebuild should anything happen to the property. If you renovate your home, these factors will change.
How Renovations May Affect Your Home Insurance Policy
Renovations such as extensions will increase the value of your house and, subsequently, can increase the coverage amount to insure your home.
When undertaking a renovation, you will need to reconsider what the cost to rebuild your home would be. Any additions such as equipment or appliances would mean that you ned to increase your personal property coverage.
In general, if undergoing a renovation project, you most likely need to inform your insurer. Depending on the insurer, there may be a penalty for not notifying them about upcoming construction projects so it is always worth checking beforehand.
What Type of Insurance Should Your Builders Have?
If you have hired builders or contractors to complete the work, you need to first make sure that they have the right type of insurance.
Your builders should be covered for public liability which means that they will be properly covered should there be any damage to another property such as to neighbours, members of the public or nearby items such as cars.
Although public liability insurance is not a legal requirement, it covers all legal and compensation costs for any damage caused as a result of your builder's work and is highly recommended.
They should also have employers' liability insurance to protect themselves from any costs associated with injuries whilst undertaking the work. They are legally required to have this insurance and if they do not have the right cover, you are at risk of being sued should anything happen.
Additional Policies
In the event that the building works are destroyed before completion, contract works insurance is the type of policy designed to cover works in progress.
It might be advisable to take out specific building guarantees and warranties to cover you in case there are any faults in the work. These are sometimes covered by the builders' costs so it is worth checking beforehand.
For major renovation works, a lot of standard home insurance policies may not cover certain important aspects. It is advisable, in this case, to seek out separate cover for any accidental damage to your building and contents.
Theft of your contents and building materials can also be covered by additional separate policies.
Comprehensive Construction Insurance
It is possible to get adequate insurance coverage for your home reformation under one comprehensive policy with Get Indemnity.
Contractors all risk insurance is specifically designed for the necessities of both small-scale contractors as well as larger construction companies.
This policy includes protection against third-party liabilities, property damage and bodily injury and can cover a range of trades including everything from bricklaying to carpentry to electricity fixtures.