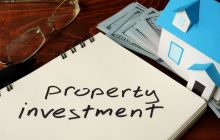 Investing surplus funds in bricks and mortar has long been thought a sound investment. So, too, has leveraging existing properties (whether or not they are owned outright) to finance the purchase of more. However, that's not to say that this is an option to be taken without careful consideration.

1. Do you have sufficient capital to fund an outright purchase?

If the answer is "yes", taking the leap and making the purchase might seem a no-brainer. And yet, just as in the financial markets, property values are uncertain, and an unwise purchase could see you lose money. A further consideration is whether purchasing outright is the best way to structure the transaction (see (2) below).

2. Even if you do have sufficient capital to buy outright, would taking out a mortgage make better financial sense?

With interest rates still at historic lows and a plethora of very competitive mortgage products on the market, borrowing to buy has rarely seemed more attractive. Whether or not you should take this option is likely to depend on whether taking the mortgage will ultimately cost you less than buying outright - with the answer to this depending on what else you might do with your surplus funds. Advice from an independent investment adviser can be very helpful.

3. Have you thought about leveraging existing properties in order to buy more?

This is a time-honoured way for investors to broaden their portfolios and is how many property millionaires made those millions. That said, it's also an easy way to lose money if you don't know what you're doing.

4. Do you have a long-term plan for the property?

In particular, you should consider when you might want (or need) to sell the property and who might be your target purchaser.

5. How do you intend to make money from your purchase. Will you:

(a) Become a landlord of a rental home?

Pros: Regular income; potential for the home to appreciate in value either as a result of improvements you make to it or as average sold property prices rise; enables you to maximise capital via leveraging; potential for tax savings on associated expenses.

Cons: Finding, vetting and managing tenants can be difficult, expensive and time-consuming; the potential for tenants to cause damage to the property; no income during any void periods (unless you are insured against this possibility).

(b) "Flip" a property - or, in other words, buy an undervalued home, do it up (as quickly and economically as possible) and sell it on?

Pros: The potential to make a significant sum in a relatively short space of time; ties up capital for a reasonably short period of time.

Cons: requires reasonable market knowledge to identify suitable properties for flipping; competition from other buyers can push sold property prices upwards and so reduce the potential property margin; flipping that involves renovating requires ready access to funds and the ability to undertake or oversee necessary work; failure to sell the property according to the anticipated timescale may result in financial problems; the risk of being left with an overvalued property in a cooling market.

(c) Join a real estate investment group?

Pros: offers good potential for both capital appreciation and income; ideal for anyone who doesn't want to get involved with the day-to-day management or oversight of rental properties.

Cons: your returns may only be as good as the manager of your investment; potential for suffering financially as a result of void periods; fees.

(d) Invest in real estate investment trusts (REITS)?

Pros: benefit from what are essentially dividend-paying stocks; as their core holdings, most REITS deal in stable cash-producing long-term leases.

Cons: you are unable to benefit from leveraging in the way that you can with traditional real estate purchases.

6. Do you understand your potential tax liability? This includes:

(a) Stamp Duty Land Tax on the purchase

In England and Northern Ireland, subject to a temporary higher threshold due to begin tapering back to its original point on 31st June 2021, this applies to all residential property purchases valued at £125,000 or more. The exact amount of tax payable depends on the purchase price, whether the buyer already owns another property and where the buyer lives. Residential buy-to-let properties (and second or subsequent homes) attract an additional three per cent Stamp Duty Land Tax on top of the basic rate applicable to any purchaser. Similar taxes apply in Wales and Scotland.

(b) Tax on rental income

As with earnings from any source, you have a potential income tax liability on the rental proceeds. Exactly how the income is taxed will depend on how the property is classified. For example, residential lettings, furnished holidays lets and the rent-a-room scheme are all treated slightly differently. The rent-a-room scheme also entitles you to a tax-free allowance, while residential lettings and furnished holiday lets allow you to claim back associated expenses and so reduce your overall tax burden.

(c) Capital gains tax

Private Residence Relief protects the majority of sellers from CGT. However, selling any property that is not your main residence or has not been your main residence at any point in the last three years opens you up to Capital Gains Tax (CGT). Note also, in the chief exception to Private Residence Relief, anyone who has rented out some or all of their own home during any period since 31st March 1982 may also be liable for CGT. Your solicitor or accountant will help you calculate your CGT burden, but, broadly, you should deduct your tax-free allowance from the gains you make on the property's sale. Add this sum to your total taxable income (from whatever source). If this puts you into the basic rate income tax band, you'll pay 18 per cent on your profits from the sale. If it puts you into a higher tax bracket, you'll pay 28 per cent. Currently, for the 2021-2022 tax year, the CGT tax-free allowance stands at £12,300. A couple owning a property jointly are allowed to combine their tax-free allowances, giving them a total gain of £24,600 before CGT liability kicks in.
Nethouseprice newsletter
You can sign up to our newsletter and join Nethouseprice's community of over 160,000 members who get regular property tips, relevant offers and news, click here http://nethouseprices.com/auth/user-register
Source: Nethouseprices 21.06.21