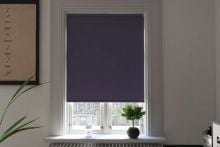 As a landlord, the burden of decorating is firmly on you rather than tenants, this is usually a good thing as you don't risk tenants doing DIY bodge-jobs or painting the walls hot pink, but when you're between tenants, that is usually a good time to freshen up the décor of the property to make it attractive to potential renters.
Every landlord knows the basics of décor for tenants, keep things as minimal and neutral as possible, no one has ever been put off by white walls and magnolia carpets after all!
But one area of home decor that landlords have limited knowledge about is blinds, usually when you're decorating a property, you just choose some roller blinds or vertical blinds in a nice colour and call it a day at that.
That's not to knock vertical blinds or roller blinds, according to DotcomBlinds.com they're the most versatile and simple blinds you can possibly have, as they're user friendly and low maintenance they're the perfect blinds for rental properties.
While vertical or roller blinds are no-brainers, you should put some thought into the material of the blind, as if you use the wrong material you'll find that it degrades quicker in certain household environments or just doesn't do a good job.
Rather than you having to research the best material for each room of your rental properties, we've compiled this handy guide on what material your blinds should be in each room and why!
Living Rooms
Living rooms are the easiest rooms in the house to buy blinds for, there are no real environmental factors that can damage the blinds, so any type will do a fine job at shading a living room window.
However, if the room has a Sun facing window that often gets quite warm, you should look into blinds materials with solar reflective backing to keep the heat out, if you pay the utilities for the property you should notice this will keep cooling costs down in the Summer.
Kitchens
Kitchens are where things start to get tricky, as spillages and stains are common in kitchens you'll want to avoid blinds made of fabric based materials like silk and cotton as they will stain badly or if water is spilled on them they can get damp and pick up mold.
Instead you'll want to find a roller blind or vertical blind that is made with a plastic based material like PVC or a 'wipe-clean' fabric, this will protect the blinds from picking up stains and make them easy to clean as well as protect them from picking up water.
Bathrooms
Bathrooms have a similar problem to kitchens, but the main issue is water rather than stains and spills. Bathrooms are almost constantly wet and have loads of potential for splashes on the blinds, so again you'll want to avoid blinds made of fabric based materials like silk and cotton.
For you bathroom blinds, you should only look at blinds made with a plastic based material like PVC, this will avoid the possibility of water damage, dampness and mold, meaning the blinds will last longer and be more cost effective.
Bedrooms
Bedrooms are much like living rooms, in the fact there are minimal environmental hazards for blinds, so any blind material will be effective for you and have a low risk of damage, which leaves your options wide open.
But it's recommended that in bedrooms you use blinds made with blackout material rather than dimout or voile material, this makes the bedroom better for sleep and will make your tenant much more comfortable and happy renting from you.