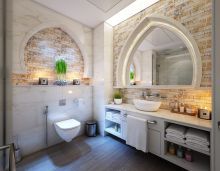 A boiler is a very important piece of equipment, as it can provide your home with both hot water and heating. To make sure you get an optimal boiler and save some extra money at the same time, be sure to follow the advice in this article.
1. Do some research
One of the best ways to ensure that you get an optimal boiler and thus save on energy costs is to do your research ahead of time. There are a number of websites available online which provide a new boiler cost guide and other valuable information on boilers. After you've done this research, it will be much easier to make sure you purchase an efficient boiler before it even gets installed in your home.
Before purchasing anything like a new heating system, you should first find out how reputable or trusted the company or product really is. You can ask around at work, or maybe even read some reviews online about those companies that sell those boiler systems. This way you'll have a better idea as to what company sells the best boilers and which you should steer clear of.
2. Consider your boiler's efficiency
One of the most important factors in purchasing a new heating system will be to consider the boiler's efficiency. This is often measured by its Energy Efficiency Rating or EER. The higher this rating is, the more energy-efficient the boiler will likely be. It may cost a bit extra upfront, but you'll end up saving money on your monthly bills because it requires less energy to operate properly.
Also try looking at other factors before making a final decision about which boiler to purchase, such as how much it costs to operate, what kind of warranty comes with it, how long it lasts before breaking down, and so on. The more information you have about any given product or company, the easier it will be for you to make an optimal decision before purchasing one of these systems for your home.
3. Consider the company's reputation and trustworthiness
Not only should you consider a boiler or heating system's efficiency, but you should also consider what kind of company sells it to you in the first place. If possible, try to find out how reputable and trustworthy they are before making any final decisions. You can do this by asking other people who have purchased similar systems from them whether they were satisfied with their purchase or not, as well as how long it has taken for them to come around for routine maintenance checks and so on. These are usually good indicators of how genuine a certain company really is when it comes to selling optimal boilers that save both energy costs and money over time.
4. Get an estimate of what your new boiler will cost you
For anyone who is looking to purchase a new boiler for their home, it's important to get an estimate of what your new boiler will actually cost you in the long run so that you can make sure it really is worth buying. You should include not only the initial cost of purchasing this new heating system but also the additional costs such as installation and how much it'll cost to operate each month until you've recouped your initial investment. An optimal financial decision involves weighing all these factors before deciding whether you want to go ahead with purchasing a given boiler for your household.
By following the tips in this article about purchasing boilers, you should be able to get a new heating system that provides optimal energy efficiency as well as optimal savings on monthly bills.