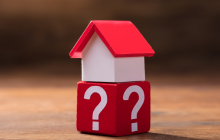 If you need a place to get away from the city and enjoy the quiet suburban life, then it's time to start the construction work! Building your own summer house is a huge project to take on, and, frankly speaking, not the easiest one, but it does have many advantages and benefits. When building from scratch, you get to have full control over the project and customize your house as you like. Materials, size, and style – everything is up to you. Of course, there is a budget that should be considered, so in this article you'll find out how to build your dream summer house without breaking the bank.
Tools And Materials
Huge projects like this require some heavy-duty tools. If you already have a power drill and a circular saw, then you've got a great head start. If not, before heading out to the hardware store, it's better to first look for used tools. Buying then second-hand will help you achieve the desired result without spending the extra buck.
When choosing the right wood for the summer house, avoid using any type of softwood (pine, cedar, fir) for the support beams. However, pine and fir can be used for other parts of construction, as these types of lumber are more budget friendly compared to hardwood.
A stone façade will give the summer house a stylish and elegant finish, but masonry construction is expensive, labor-intensive work. In this case, stone veneer panels are the way to go.
Step-By-Step
First and foremost, you will need to make blueprints for the future summer house. They allow you to have a clear understanding of every part of the house and serve as a visual reference. Construction always begins with the foundation, and although this might seem like a difficult task, this is something you can do yourself, especially if you have any experience working with cement. Everything will turn out just right, as long as you choose the right grade of cement and check the soil before making the foundation.
Moving on to the house itself, a good, sturdy frame will go a long way. The frame should be able to support the weight of the roof, so it's best to use high-density wooden beams. Assemble the walls of the house and don't forget to cut out spaces for the doors and windows.
When it comes to constructing the roof, there are many options to choose from. The only thing you must consider is the climate in your region. For instance, if you live in an area with heavy rainfall, then constructing a flat roof won't be the best idea.
Almost done! Now all you have to do is install the door and windows. Read the installation manual carefully before doing so and make sure the outside door has proper insulation. Add some finishing touches here and there, give the lumber a protective coat of sealer, and you've got yourself a summer house of your dreams.