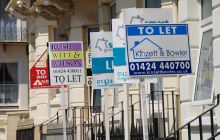 Recent proposals published in a Government White Paper pave the way for significant changes for how landlords must manage their properties and deal with their tenants. According to Shelter, the Renters Reform Bill is a "gamechanger". It will:

-prohibit landlords from imposing so-called "no-fault evictions" on the 11 million people, approximately 4.4 million tenancies, who live in private rental properties in England;

-prohibit landlords from imposing universal bans on letting properties to applicants with children or those on benefits;

-require landlords to consider requests from potential tenants to allow them to have a pet at the property;

-double the notice period that a landlord must give before imposing any rent increase;

-abolish so-called "arbitrary" rent review clauses, so ensuring that tenants who want to leave a poor quality property can do so without liability for ongoing rent;

-toughen up the powers at the disposal of local councils to deal with unscrupulous landlords; and

-introduce a Private Renter's Ombudsman to settle disputes between landlords and tenants as quickly and expeditiously as possible and crucially, without the need to go to court.

In addition, the government intends to:

-give tenants increased rights to challenge "unjustified rent increases" and "poor practice";

-make it easier for tenants to obtain a refund on rent already paid on a home that is "unhealthy, unsafe or of poor quality";

-extend the Decent Homes Standard to the private sector. This would impose obligations on landlords to ensure that rental properties are "free from serious health and safety issues", are maintained properly and have "clean, appropriate and useable facilities".


Let's look at two of these proposals in a little more detail; evictions and the Private Renters' Ombudsman.

1. Evictions

Statistics from the Department for Levelling Up suggest that 8 per cent of tenants who left private rental accommodation in 2019 and 2020 did so because they were evicted on a "no-fault" basis. A YouGov poll gives further sense of the scale of the issue; it estimates that 227,000 tenants have been issued with a section 21 order in the past three years. The reasons that prompt no-fault evictions vary. For instance:

-the landlord wants to move into the property themselves or wants to move in a friend or relative;

-the landlord wants to let the property at a higher rent and decides that this will be easier with different tenants;

-the tenant has complained about problems with the property or has requested repairs;

-the landlord wants to sell the property and decides that this will be easier if it's vacant. This is more likely if it's a buyer's market and if sold property prices are plateauing or beginning to fall.

While we can't yet know for sure how this proposal will work in practice, the situation in Scotland provides a useful indicator. Currently landlords in Scotland have 17 official "grounds for eviction" that they can use. They include:

-the landlord intends to move into the property; and

-the tenant is behind in rental payments by at least three months.

Different reasons may have different notice periods and so landlords must make sure they adhere to the requirements for whichever of the 17 reasons they are citing as the ground for eviction. Once the notice has been served and the correct notice period has elapsed, a landlord in Scotland can apply for an eviction order from the housing tribunal if the tenant is refusing to move out of the property. As an important safeguard for the tenant, eviction can only happen after the tribunal issues an eviction order.

2. Private Renter's Ombudsman

Unlike most of the contents of the Renters Reform Bill, the proposal to introduce a Private Renter's Ombudsman has been met with approval from many landlord organisations. The ombudsman's dispute resolution role should help landlords reclaim properties from anti-social tenants. It should also make it as easy as possible for a landlord to sell a tenanted property.


How do the proposed changes compare to the situation in the rest of the UK?

The Renters Reform Bill applies only to England. The other UK nation states already provide stronger protections for tenants. For example:

-In Scotland, no-fault evictions are banned for all tenancies that started after 1st December 2017. Instead, landlords are required to give reasons for evictions.

-No-fault evictions in Wales require landlords to give their tenants a minimum two month notice period. This period was due to be extended to six months in July 2022 but the Welsh government has pushed back the change to December 2022. Landlord groups have welcomed the delay on the grounds that the original timetable did not allow landlords proper time to prepare for the change. Conversely, Plaid Cymru opposes the extension, arguing that unscrupulous landlords may use the additional period of time to evict vulnerable tenants.

-In Northern Ireland, tenants who have been in a property for less than a year must receive at least four weeks' notice to leave. However, legislation currently going through the Northern Ireland Assembly is likely to see this period extended.



How might the proposals affect the lettings' market in England?

It's fair to say that the much-delayed Renters Reform Bill has not been met with applause and appreciation by many landlords and those who represent their interests. They've not been shy of pointing out alleged discrepancies. For instance, the new law will allow tenants to end their tenancy when they wish and for whatever reason. On the other hand, as we've already seen, landlords will have to provide an approved reason.

Will the changes be enough to push more landlords out of the rentals' business? According to Propertymark, between 2019 and 2022 the number of properties for rent via letting agents fell by 50 per cent. Obviously some of this fall might be attributable to the pandemic and the well-documented exodus of younger flat and house-sharers from city centre homes. Again according to Propertymark, during roughly the same time period 94 per cent of landlords who pulled properties from the lettings' market were motivated by the prospect of putting them up for sale. Whether this motivation will be less in evidence if sold property prices drop remains to be seen. However it's worth noting that of the rental homes sold in March 2022, the new owners of more than 50 per cent of them have not put them back on the rental market. For those 11 million people who rely on the private rental sector, this could prove a further problem.
Nethouseprice newsletter
You can sign up to our newsletter and join Nethouseprice's community of over 160,000 members who get regular property tips, relevant offers and news, click here http://nethouseprices.com/auth/user-register
Source: Nethouseprices.com 30.06.22