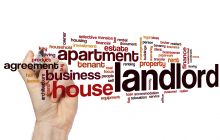 While no-one can promise you a pot of gold at the end of the rainbow, renting out residential property has the potential to provide a steady and lucrative income. However to garner the rewards, you'll first need to put in the groundwork. The first, and in many ways most important step concerns your finances. This means thinking about your costs, both the up-front and the on-going ones.


1. Your mortgage
Unless you're buying a property outright in cash, you'll need a mortgage. As this will be a rental property, you'll need to apply for a buy-to-let mortgage. These differ from residential mortgages in two key ways:

i) You're likely to need a larger deposit. This is because lenders view mortgages on rental properties as a higher financial risk. Consequently, deposit size is absolutely something to factor into your property search. 25% is fairly standard, but some lenders ask for as much as 40%. If you know you'll struggle to raise this sort of cash, you may need to look at homes likely to fetch lower sold property prices.

ii) You're likely to be able to opt for an interest-only mortgage. If you choose this option you'll only repay the interest on your loan and the capital will continue to accrue. While this obviously means lower monthly repayments, it also means finding another way to repay the loan when the mortgage term expires. Where properties grow in value, some landlords will maximise the benefit by leveraging one property in order to buy another. Done successfully this strategy can result in significant capital growth. Others may opt to sell the property and repay the debt from the proceeds of sale. Obviously the seller in this situation will be hoping that sold property prices have risen sufficiently to ensure a profit on the investment.

You should expect your lender to take projected rental income into account when assessing your mortgage application. Currently most lenders want to see rental incomes of at least 25 - 30% higher than the mortgage repayment. If you do need a mortgage, make sure you shop around before making an application. With almost every high street lender offering buy-to-let mortgages, you should have a wide choice. However if you need help or advice to navigate the options, it's wise to seek the assistance of an independent mortgage advisor.


2. Maintenance
Although you won't be able to calculate precisely how much the property will cost you annually on maintenance, you ought to be able to get pretty close. If you're already a homeowner, you can of course use your own experiences to guide you. However if buy-to-let is your first venture into the world of property ownership, it might be worth talking to some more experienced landlords. You'll probably find they differ in the sums they suggest setting aside for annual maintenance but, if they're successful landlords, they'll almost certainly agree that "little and often" is a sensible policy. Saving up all your necessary maintenance tasks to tackle and pay for together could prove painful. Plan to spread them out throughout the year. Regular tasks to add to the list might include:

i) Boiler maintenance
ii) Gutter cleaning
iii) Drain inspection

The Which guide to becoming a landlord suggests allocating a minimum of £250 per year to maintenance costs.


3. Refurbishment and redecoration
You might be expecting to spend money refurbishing and redecorating before letting the property to its first tenants. However, you shouldn't forget to anticipate the need for a regular refresh. How frequent might depend on the tenants. For instance, a property that's rented out to students or to a family with young children might need a spruce more frequently than one that's home to a young professional or a retired couple. Remember too that redecoration is not something you can bill to the tenant. While the deposit protects you against deliberate damage to the property, reasonable wear and tear is your financial responsibility. The cost of keeping on top of a property's decorating needs will depend on its size, the quality of the finish and, of course, how frequently someone needs to be wielding a paintbrush. Again, you might like to use the Which guide as a benchmark; it suggests allocating £2,000 over every five year period.


4. Landlord insurance
Definitely not one to skip, and it will be a requirement if you have a mortgage, your insurance premiums help protect the significant financial investment you have in the property. How much you can expect to pay will depend on the level of cover you want, the size and location of the property, who it's rented to and its rebuild value. At a minimum you'll need buildings insurance. You'll also need contents insurance if it's a furnished property or it contains any of your own goods, carpets, curtains, white good etc. You won't need to pay for contents insurance for your tenant's personal possessions, but it may be worth reminding them, especially if they're students or people renting for the first time, that this is something they need to organise for themselves. Additional types of cover to consider include:

i) Public liability insurance. While this doesn't excuse you from ensuring that the property is safe and free from hazards, it's a valuable safeguard against someone being injured.

ii) Rent guarantee insurance. This could be invaluable if your tenant defaults on the rent and you need that rent in order to pay the mortgage or meet your own living expenses. Any pay-out under this cover should also include any necessary legal expenses, including the cost of evicting a non-paying tenant. Some rent guarantee insurance policies also cover you for unexpected void periods.

iii) Property emergency cover. These are policies you can take out to cover you against unexpected problems, such as roof damage, lost keys and vermin infestations. While this may seem like a good idea, you should check the exclusions very carefully before you purchase a policy. Many commonly occurring problems, such as broken boilers, are frequently excluded.


Finally, even once you've accounted for all your outgoings, make sure you set aside a contingency fund. Like most things in life, you should expect the unexpected when you're renting out property. What's more, it's unlikely that you'll be insured, or want to claim on your insurance, for every financial setback. Having a pot of money you can dip into when need arises will make letting out a property or multiple properties so much less stressful.
Nethouseprice newsletter
You can sign up to our newsletter and join Nethouseprice's community of over 160,000 members who get regular property tips, relevant offers and news, click here http://nethouseprices.com/auth/user-register
Source: Nethouseprices.com 05.07.22