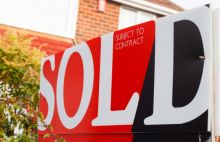 Investing in buy-to-let properties is something a lot of people aspire to do. However, it can take time to build up an impressive property portfolio. Whether you are learning to be a landlord or you're looking to expand your existing portfolio, this article is for you! We'll be sharing some top tips and strategies to help you succeed.
What is a Property Portfolio?
If you're new to the world of investing in property, you may be wondering what a property portfolio actually is. Well, it's essentially a collection of properties that are owned by a person or company for investment purposes. Most people create a property portfolio to increase their wealth and passive income streams.
According to UK finance brokers Finbri, "The appetite for buy to let investors is on the rise. 1 in 10 properties sold in Great Britain between January and March was a BTL investment. During this time period, BTL landlords bought 42,980 homes, approx. £8.5bn worth of property, latest figures show."
Let's take a look at what to look out for when building a property portfolio.
Be Clear on Your Goals
First and foremost, it's important you are clear on your goals. Many people looking to invest in property and build their own portfolio tend to overlook this part and race ahead into decisions that won't necessarily benefit them in the long term.
If you want to build a property portfolio that meets your needs, you should start by getting clear on your goals. Whether you want to receive a stable income or provide housing at more affordable rates for those in need, understanding your goals ahead of time will help you build out a portfolio that works for you.
Avoid Costly Fixer-uppers
When you are first starting out in the world of property investment, it can be tempting to purchase a cheap fixer-upper with the goal of improving it before renting it out. However, while the initial cost may be less, the costs involved in carrying out the repairs needed to get it back on the market can cause a big strain on your finances over time.
What's more, while the property is being repaired and fixed up, it will be empty. So, you could be missing out on anywhere from a couple of months to a couple of years worth of income (depending on the original state of the property).
We suggest aiming for properties that need minimal work so that you can rent them out quickly and start making a profit sooner. If you need to raise extra funds in order to do so, you might want to consider a bridging loan to help free up your finances and allow you to purchase your dream property.
Be Aware of Your Tax Responsibilities
According to HMRC, any rent you receive from properties you own will be classed as income. Therefore, it is essential to be aware of your tax responsibilities before building a property portfolio.
Unless you hire an accountant to help manage your finances, you will need to do everything yourself from filling out your self-assessment tax form to ensuring enough money is set aside each month to help pay your final tax bill at the end of the tax year. If you are new to all of this, we highly recommend investing in the hiring of an accountant as they will ensure everything is done correctly and they could even save you money in the long run.
To find out more about your tax responsibilities as a landlord, you can read the government's guide here.
Be Prepared for the Unexpected
If you need to know anything when building a property portfolio, it's to be prepared for the unexpected. Whenever you are managing multiple properties at once, there is always a higher chance that something might go wrong. Whether it's a repair issue or an emergency, it's important to have some finance set aside to help you deal with these scenarios if/when they arise.
Having an emergency fund is a great way to prepare for the unexpected. Obviously, we hope you wouldn't need to delve into said fund but it's reassuring knowing it's there. What's more, having the funds available for when you need them greatly reduces your chances of financial struggle.
Don't Run Before You Can Walk
If you are just starting out in the world of property investment, you may feel tempted to rush the process and, if you have the finances available, buy up a number of properties at once. However, this isn't always the best strategy. Building a property portfolio sensibly and ensuring long-term success means proceeding with caution. In other words, don't run before you can walk.
Speak to a financial advisor who can advise you on property finance options, such as bridging loans, that may be available to you. Sometimes, having this extra bit of financial support can be the push you need to achieve your property portfolio goals.
It's important to do your research before making any investment decisions and a financial advisor can help with this. You need to know how the property market and economy are performing so that you can decipher when would be a good time to invest in a new home and when would be a bad time to sell. Taking the time to understand these things will set you in good stead for investment success.
Always Have a Long-term Plan
Remember when we mentioned setting goals at the beginning of this article? Well, it's also important to have a long-term plan. After all, the property market is constantly changing and prices fluctuate with the economy. So, you need to be ready to adapt. Having a long-term plan in place is a great way to ensure you remain on track to achieve your goals.
The key is always to start small and proceed cautiously. This way you can gradually build up a portfolio of properties that yield you an excellent return.
Final Words
We hope this article has been helpful to you. There are, of course, many things to look out for when building a property portfolio - we have merely highlighted the most important. With the strategies outlined above, we feel confident that you will be off to a great start!