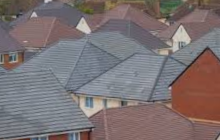 Are you trying to sell your home? Are you frustrated by a lack of offers? Or even a lack of viewers? Don't give up - but do read our top tips for helping you draw in the viewers and close the deal.

Price

It's something of a truism to say that every property will sell at the right price but it may be worth bearing in mind if your home isn't moving. Did you get at least three valuations from three separate estate agents? If so, which one did you pick - and why? Are other similar (in terms both of size and general condition) properties selling in the neighbourhood? If you've checked local asking and sold property prices and honestly feel that your home stacks up, it's time for a no-holds-barred conversation with your estate agent. It's also in their interest to market your home at the right price so don't be afraid to broach the subject.

Out of condition

No, not you - but your property. There's no doubt that a home that isn't in tip-top, turn-key, move-in condition can take longer to sell than one that's been recently redecorated and doesn't need any major renovation work. This may be even more on point if your home is competing against new-build properties. Ask your estate agent for any feedback from viewers but, above all, be honest with yourself. If you can see the flaking paint on the window frames or the worn carpet in the living room, chances are that a potential buyer can too. And while decorative work isn't always reflected in sold property prices, it can have a real effect on how long a home spends on the market.

Lack of kerb appeal

Not every home is chocolate box material but that doesn't mean you shouldn't make the best of what you do have. Have you ticked off everything from the following list?

1. Wash the windows - and don't forget any fanlights on the front door. Unless you're very handy with the squeegee, it might be worth paying for a professional clean to guarantee a streak-free finish.
2. Clean the driveway and front path. Jet-washing can work wonders for the appearance of a paved driveway or front path. If you have a gravel drive, give it a good raking. Don't forget to remove any weeds growing up between paving slabs or through gravel.
3. Check the front door. If it's a wooden door, does it need repainting or revarnishing? If it does, try to choose a relatively neutral colour that works well with the doors of any similar neighbouring houses. Now is probably not the time to go all out with the bright yellow or fuchsia pink! PVC or composite doors can be cleaned with specialist cleaning products. Finally, don't forget letterboxes, door knockers, handles and key plates. Brass fixtures should be polished to a shine and even stainless steel ones will benefit from a good buffing.
4. Pots, planters and hanging baskets. Judicious use of these can really enhance a property's kerb appeal. Think about what might suit your home best: perhaps a pair of bay trees in matching pots either side of the front door or a hanging basket filled with trailing red geraniums. Whatever you choose, make sure it's kept well-watered, dead-headed (if needed) and prune (again, if necessary).
5. The front garden. You might not have one but if you do, it's very important to make sure it's well-tended and planted with appropriate stock. You might like the gone-wild look but this may not provide the best first impression.
6. Move any wheelie bins. Yes, you might store your wheelie bins outside the front of the house but they're never going to look good from the point of view of a prospective buyer. Try really hard to find somewhere else to store them during viewings. If this is absolutely impossible, could you get a wheelie bin store? Or, given that they can be pricey, even make one? Don't forget to consider the aesthetics of the store itself. Wood often looks nice but may benefit from painting or varnishing. You can even get "green-roofed" wheelie bin stores, where the top is a planter.
7. Think about where you park your car. Does the car block the view of the house? If so, you might want to move it during viewings.
8. Lighting. While most viewings are likely to take place during daylight hours, it's still worth installing lights that give a welcoming first impression to anyone who turns up at dusk. Motion-sensitive lights can be particularly useful.

Lacklustre marketing

Is your estate agent doing everything possible to market your property? Check which online platforms your property is promoted on - and if an obvious one is missing, ask why. If it's a bricks and mortar agency, your home should also be featured in its shop window. Not everyone likes having a "For Sale" sign but every estate agent has anecdotal stories of buyers who only found their new home after driving past it and spotting the board. Other marketing avenues to explore include local newspapers, specialist print publications and their online equivalents (especially if yours is a country property or unique in some way), and an estate agent's pool of ready-to-be-interested buyers.

Marketing is another subject where you might need to have an in-depth talk with your estate agent. Ultimately, however, if you feel they're not doing everything they could be to get the property sold, it might be time to consider moving agencies.

Viewers can't get through the door

A lack of viewers isn't always because they're deterred by the asking price. It can be for a number of other reasons. For example, are you offering viewings at a time that's generally convenient? It's not uncommon for would-be sellers to block out times at which they don't want viewers. Young children who go to bed early and night-shift workers are two possible explanations as to why you might want to stipulate no viewings at a particular time. And, while this might not be unreasonable, it might also be an impediment to finding the buyer who'll make you the offer you can't refuse. It may pay to be more flexible than you want to be.
Nethouseprice newsletter
You can sign up to our newsletter and join Nethouseprice's community of over 160,000 members who get regular property tips, relevant offers and news, click here http://nethouseprices.com/auth/user-register
Source: Nethouseprices.com 25.07.22