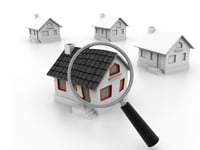 Search for an agent
Find a local estate agent or letting agent.
If you are looking to sell your property or buy/let a new home then we would recommend using an agent to help you along the way. Use the form above to search for a local agent in your area.
Why commission an agent?
The vast majority of vendors with a property to sell in the UK use an estate agent to market their property. Choosing an effective and good quality estate agent who can manage the buying & selling process on your behalf brings a huge range of benefits.
Here are just some of the advantages of instructing an estate agent:
Your home will be appraised by an estate agent who can advise you about local market conditions and provide an accurate assessment of the correct marketing price.
Estate agents employ specialist trained staff, and are often open for extended hours throughout the week and at weekends.
Estate agents can erect a 'For Sale' board to raise awareness of your property.
Estate agents can present your property to its fullest potential online, using floor plans, brochures, virtual tours and other marketing tools.
You can access a number of other important services through estate agents such as financial advice, conveyancing and other home moving products and help.
Only estate agents can advertise your property for sale to local, national and international buyers ensuring your home is seen more by potential buyers.